Collecting Knowledge Pittsburgh is supported by two annual fellowships funded by the Andrew W. Mellon Foundation. Selected competitively, these positions play an active role in engaging with partner collections and progressing collaborative research activities.
Andrew W. Mellon Fellowship in Curation and Education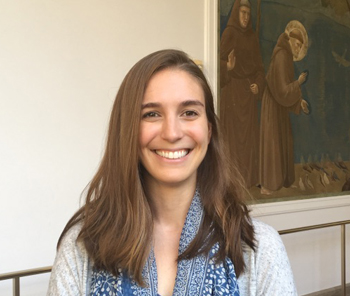 Emily Mazzola
2018-19 Mellon Fellow in Curation and Education
Emily is developing an archival research project in partnership with the Senator John Heinz History Center's Detre Library and Archive. Over the course of the academic year Emily, with the help of a small undergraduate research team, will be exploring Detre's extensive archival holding of documents from the Bryce Brothers Company and Lenox Incorporated Glass. Her research focuses on Lenox's White House china commissions and the politics of display that occur on and around the President's table. Emily is mentoring museum studies students in archival research practices, and together they are creating a digital exhibition presenting Pittsburgh's unique connection to the White House and the place of Pennsylvania manufacturing in diplomatic entertaining. This project extends Emily's dissertation which examines the National Museum of American History's First Ladies Collection and its corresponding permanent exhibition. Driving both inquiries is an interest in the gender and body politics of the American presidency and their intersections with material culture and museum practice.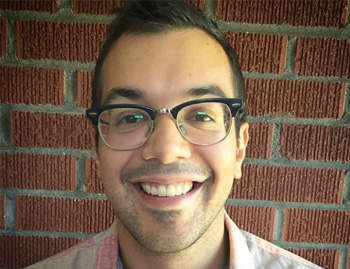 Ben Ogrodnik
2017-18 Mellon Fellow in Curation and Education
Ben is a sixth-year PhD candidate with entry in Film Studies and History of Art. His work focuses on the intersections of the moving image and visual art. He is writing a dissertation on avant-garde filmmakers and the film institutions that supported them in Pittsburgh during the 1970s and 1980s. For the Mellon Fellow position, Ben aims to build upon the work of preceding Fellows, expanding possibilities of research collaboration between Pitt and its partner institutions. His personal collaborative project that he will undertake with undergraduate interns will be to research, showcase and shed light on two historically significant women art-world innovators in Pittsburgh. First, Steffi Domike, a visual artist and labor activist who has made several documentaries, installations, and digital artworks documenting the substantial role played by women and people of color in the steel-working industry. The second major art-world figure is Elizabeth Raphael, aka Betty Rockwell, the visionary woman who founded Pittsburgh's first modern art institution – called Outlines Gallery, which existed from 1941-1947 – and The Society for Contemporary Craft, in 1971, which continues to this today. This project, titled Industry, Gender, and Modern Art in Pittsburgh, will take shape across several digital platforms that increase access between the public and the archival resources at the partner institutions, telling important stories about the city's remarkable arts heritage.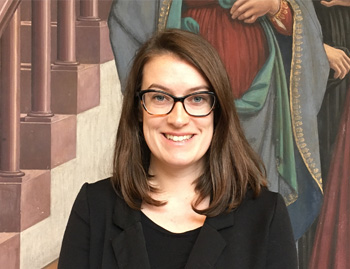 Colleen O'Reilly
2016-17 Mellon Fellow in Curation and Education
As Mellon Fellow in Curation and Education, Colleen is pursuing a research project in collaboration with Aisling Quigley, graduate student in the School of Information Sciences, on the history of the dioramas of Botany Hall in the Carnegie Museum of Natural History. This multi-year project uses archival research, interviews, and workshops, to investigate the history of this unique space, put it into historical context, and use it as a jumping off point to explore theoretical questions about objects that bridge art and science. They are also investigating the potential of digital tools to make the complexities of Botany Hall more visible to the public. This project involves the collaboration of museum staff and faculty and students at Pitt. In 2016-2017, Colleen and Aisling are mentoring undergraduate art history students in their own research projects about Botany Hall, and creating a digital exhibition to display the results of these inquiries through text, images, video and audio. This work relates to Colleen's broader research interests in connections between art and science and American postwar photography, as well as her future professional goals of using museum collections in teaching and finding ways to make research visible through exhibitions.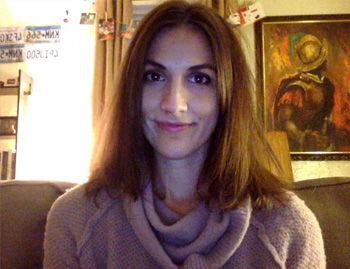 Nicole Scalissi
2015-16 Mellon Fellow in Curation and Education
As the Mellon Fellow in Curation and Education for 2015-6, Nicole's role was to develop a pilot to model Collecting Knowledge Pittsburgh's investment in undergraduate research, graduate student mentorship, and use of local collections to create a public-facing product.
In partnership with Rivers of Steel National Heritage Area, she developed an oral history project surrounding Carrie Furnaces, an iron mill once essential to steel production in the region. Carrie hosts hundreds of tours each year, mostly led by former mill workers were at the site when it closed in the early 1980s and later returned in the early 2000s to find that the site was a hotbed for graffiti during its abandonment. To chronicle these intertwined histories of skilled labor and graffiti, Nicole and two undergraduate interns, Courtney and Angelica, collected nine lengthy oral histories of graffiti artists and former workers, conducted archival research, and developed partial transcriptions. The goal is to publish these stories as a book, accompanied by essays written by Angelica and Courtney, and illustrated with pictures Carrie and selections from its rich archives, to show Rivers of Steel as a model for historic preservation that allows multiple layers of history to coexist.