BA, History of Art and Architecture
Enrichment Opportunities:
Careers:
Careers in museum work, arts and cultural management, and university teaching and research. 
See what our recent graduates are doing now! 
Advising: 
Each incoming student is assigned an academic advisor within the Dietrich School's Academic Advising Center. Students are required to meet with their advisor at least once per term before they can enroll in classes for the next term. Students are encouraged to schedule additional appointments as necessary. Students will remain with their assigned advisor until they declare a major; once a major is declared, the student will transition to a new advisor within their major department.
Prospective students and their parents are welcome to meet with the Department Chair, the Director of the Architectural Studies Program and/or the Director of Undergraduate Studies to discuss any of our academic and internship programs.  Our academic programs include Architectural Studies, History of Art and Architecture, and Museum Studies.  Our department has strong relationships with local arts and architectural institutions in the city, and Pittsburgh cultural and historical sites and archives where students in all three of our undergraduate programs have opportunities to earn academic credit for internships and research. 
If you decide to join our department as a major, what will your experience be like? 
Our students enjoy the assistance of a robust undergraduate advising structure headed by the Director of Undergraduate Studies and the Director of Architectural Studies.  This structure includes two additional faculty advisors and mentors who confer with students each academic term on courses, scheduling and planning, and professionalizing opportunities, in addition to helping them track requirements and timely progress to the degree. 
We also offer many opportunities for out-of-classroom mentorship and research experiences.  Faculty in HAA have worked with FER (First Experiences in Research) students, and we routinely has 15 to 20 undergraduates serving as teaching assistants for courses in our department.  In this role, they design art lab activities at our University Art Gallery and Carnegie Museum of Art for students enrolled in our introductory courses and provide tutoring for exams.  They also assist architectural studies majors on the technical skill development needed for design projects.  Students also have the opportunity to serve as assistants and interns in our Visual Media Workshop (working on digital projects) and in our University Art Gallery (helping with curatorial work and gallery operations).  We also strongly encourage majors in our programs to pursue Honors by researching and writing a thesis or undertaking independent study under the mentorship of a faculty advisor.  Our department has between 10 and 15 students who pursue Honors or independent study each year.
Many of our courses allow for greater interaction between faculty and students than otherwise found in a traditional classroom lecture format.  Each of our programs has foundational classes, limited in size to 15 to 20 students, which are oriented toward the experiential and interactive.  Using the city as a laboratory, Foundations in Art History (the gateway course into the Art History major) and Approaches to the Built Environment (the gateway course into the Architectural Studies major) bring students into direct contact with Pittsburgh's rich architectural environment and its outstanding art and archival collections, many located in short walking distance of our building.  As part of our Museum Studies program, we offer exhibition research and production seminars that involve around 20 undergraduate students working directly with a local curator or a faculty member in the conceptual and technical design and staging of an exhibition in our University Art Gallery each fall.  Other courses offered in our department also make use of local resources and similarly provide enhanced learning opportunities and faculty-student interaction.
Meet Faculty Member Alison Langmead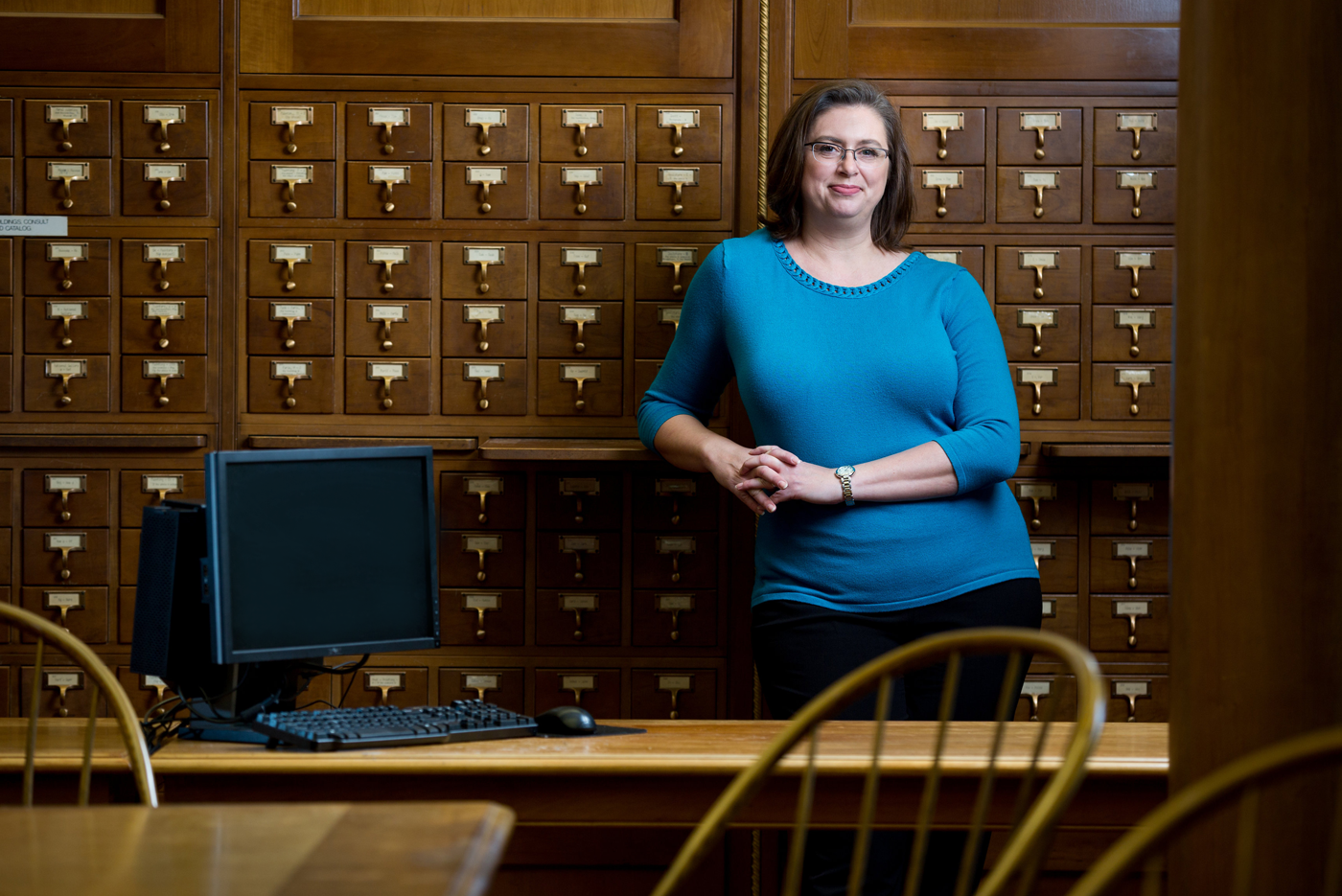 Want to know about some of the on- and off-campus activities you can take advantage of?
Each spring, our department hosts HAAARCH!, a showcase of student work in our three programs (History of Art and Architecture, Architectural Studies, and Museum Studies).  This is a large and festive event, where students present their architectural models and design work, report on their museum and gallery internship experiences, and present their independent study and Honors Thesis work.  Attendees include local museum and architecture professionals, family, faculty, university administrators, graduate students, and undergraduates interested in pursuing a major or minor in one of our programs. 
Each year, our Architectural Studies program organizes a field trip to introduce students to significant architectural sites in the region and further afield.  Students have travelled with faculty to Chicago, Buffalo, Washington DC and other cities. In addition to their on-site studies of the built environment, these students also frequently have the opportunity to meet and network with former graduates of the Architectural Studies program who have gone on to advanced degree programs in architecture and/or are working in the field. Our department has also offered opportunities for study abroad in Central and Western Europe within the context of courses developed by the Director of Architectural Studies and the university's IFTA program. Several faculty in our department are part of the recently founded Working Group for the Ancient Mediterranean in the Dietrich School of Arts and Sciences.  This group has organized lectures and field trips for faculty and students to museums and sites with collections and holdings important for the study of premodern cultures. 

For more information about our department, or to schedule a visit or tour, please contact the Dietrich School's recruitment team at artsci@pitt.edu. 
If you are interested in graduate programs at the Dietrich School, please email asgrad@pitt.edu for more information.