Distinguished Professor Emeritus
Biography
Dr. Toker passed away on April 19, 2021 after serving for more than forty years in the academic community and publishing numerous books and articles on architecture, history, and art. His academic and professional accomplishments, teachings, mentorship, publications, service, and admirable attitude are all remembered by the university and the community at large. Read more about his life and contributions to the discipline in the University Times and the Pittsburgh Post-Gazette.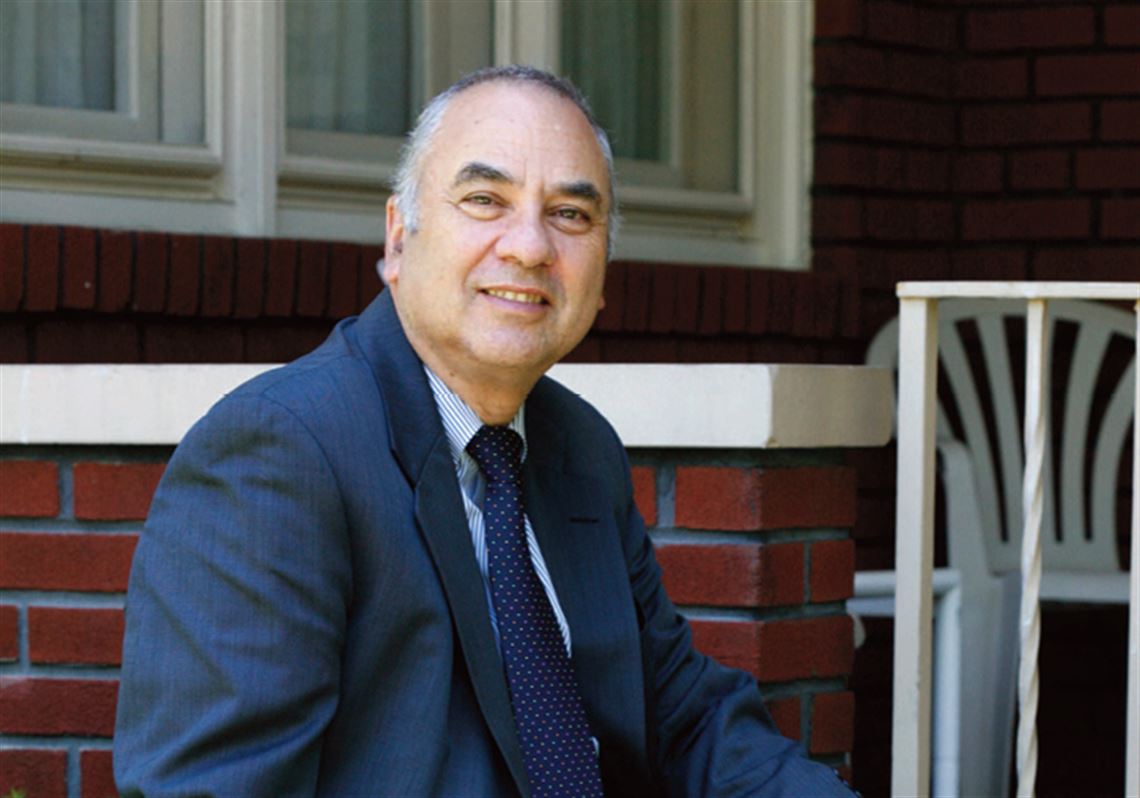 Full Publications
The Church of Notre-Dame in Montreal: An Architectural History (Montreal/London: McGill-Queen's University Press, 184 pp., 1970; French translation as L'Eglise Notre-Dame de Montréal: son architecture, son passé; Montreal: Hurtubise HMH, 302 pp., 1981; 2d English ed. Montreal: McGill-Queen's University Press, 124 pp., 1992). Winner of the Hitchcock Prize.
S. Reparata: L'Antica Cattedrale Fiorentina (with G. Morozzi & J. Herrmann; Florence: Bonechi Editore, 111 pp., 1974).
Pittsburgh: An Urban Portrait (University Park/London, The Pennsylvania State University Press, 352 pp., 1986; 2d ed Pittsburgh, University of Pittsburgh Press, 1994).
Fallingwater Rising: Frank Lloyd Wright, E. J. Kaufmann, and America's Most Extraordinary House (New York: Knopf/Random House, 496 pp., 2003; 7 printings and rev paperback eds., 2005/2009; a The New York Times "Notable Book" of 2003; Chinese translation as Liu shui bei shu zhuan; Beijing, Tsinghua University Press, 2009).
Buildings of Pittsburgh (Charlottesville: University Press of Virginia, 200 pp., 2007).
On Holy Ground: Liturgy, Architecture, and Urbanism in the Cathedral and the Streets of Medieval Florence (London/Turnhout: Brepols Publishing/Harvey Miller, 323 pp., 2009).
Pittsburgh: A New Portrait (Pittsburgh: University of Pittsburgh Press, 512 pp., 2009). Winner, Association of American University Presses 2010 book award.
Buildings of Pennsylvania: Pittsburgh and Western Pennsylvania (with Lu Donnelly & David Brumble; Charlottesville: University Press of Virginia, 656 pp., 2010).
Archaeological Campaigns below the Florence Duomo and Baptistery, 1895-1980 (Brepols Publishing, 2012).
Books about to be published:
Reconstructing the Cathedral and Baptistery of Florence in Late Antiquity and the Middle Ages (Brepols Publishing).
When Stones Speak: The Florence Duomo Excavations in the Light of History (Brepols Publishing).
Books in preparation, based on earlier lectures or articles:
The Princess and her Bastard Brother: Why Velazquez Painted "Las Meninas"
Divine Comedy: An American Archaeologist Excavates the Cathedral of Florence
The Lords of Pittsburgh
Sourcebook of Italian Renaissance Architecture
Arnolfo di Cambio: The Artist Who Changed the Face of Medieval Italy
Pittsburgh: a Topographical History
Helen Clay Frick's Palace for the Arts, 1925-65
Articles, chapters, reviews:
1967 A note on the urban history of Florence, in Giuseppe Zocchi's Views of Florence, New York, Walker & Co.:10-11
1968  "Slidetapes for the Art Museum," Museum News 47:50-55.
1970  "James O'Donnell: An Irish Georgian in America," Journal of the Society of Architectural Historians 29:132-43.
1971  "La Chiesa di S. Reparata fu costruita dai Bizantini?," La Nazione, Florence, 30 April 1971                                        
1972  "Gli scavi sotto il Duomo di Firenze," Notiziario di Archeologia Medievale 2:2-4                         
1973  "An Umbrian Abbey: San Paolo di Valdiponte," Papers of the British School at Rome 40:146-95 (with I. Adams, A. Luttrell)
1974 Review of J. O'Gorman, The Architecture of the Monastic Library in Italy, 1300 -1600, in Journal of the Society of Architectural Historians 33:247-248
         Review of D. Macaulay, Cathedral: The Story of Its Construction, in Journal of the Society of Architectural Historians 33:265
1975  "Excavations below the Cathedral of Florence, 1965-1974," Gesta 14/2:17-36
          "Scavi del Complesso Altomedievale di S. Reparata sotto il Duomo di Firenze," Archeologia Medievale 2:161-190
1976  "A Baptistery below the Baptistery of Florence," Art Bulletin 58:157-167  
1977  "Why Richardson?" in H.H. Richardson: The Allegheny County Courthouse & Jail. Pittsburgh: County of Allegheny:17-21
          "Richardson en concours: The Pittsburgh Courthouse," Carnegie Magazine 51, no. 9:13-29
1978  "Florence Cathedral: The Design Stage," Art Bulletin 60:214-230
           Review of Maryland Historical Society, The Papers of Benjamin Henry Latrobe, in
           Journal of the Society of Architectural Historians 37:42-43
          Review essay on the architecture and urbanism of French Canada, in Journal of the Society of Architectural Historians 37:64-65
          Review of Firenze: Studi e Ricerche sul Centro Antico, I, in Journal of the Society of Architectural Historians 37:107
1979  "An Early Christian Church below the Cathedral of Florence,"  Atti IX Congresso Internazionale di Archeologia Cristiana. Vatican City, II:929-933
         "In the Grand Manner: The P&LE Station in Pittsburgh," Carnegie Magazine 53/3:4-21
         "Philip Johnson and PPG: A Date with History," Progressive Architecture 60 (July):60-61
         "Carnegie Institute--A National Historic Site," Carnegie Magazine, 53/10:4-6
          Review of A. Luttrell, ed., Hal Milieri: A Maltese Casale, Its Churches and Paintings, in Speculum 54/2:398-400  
1982  "Victor Bourgeau" and "James O'Donnell" entries in MacMillan Encyclopedia of Architects. New York: MacMillan.
1983  "Magnifico et visibili principio dicti operis: Arnolfo di Cambio a S. Maria del Fiore," Roma Anno 1300: Atti del IV Settimana di Studi di Storia dell'arte medievale dell'Università di Roma (1980). Rome:71-79
         "Arnolfo's S. Maria del Fiore: A Working Hypothesis," Journal of the Society of Architectural Historians 42:101-120.
          Review of J. K. Ochsner, H. H. Richardson: Complete Architectural Works, in Western Pennsylvania Historical Magazine 66:373-75.
1984  "Oakland: The Second Founding of Pittsburgh," Urban Design International 5/1: 34-35, 40
1985  "Gothic Architecture by Remote Control: An Illustrated Building Contract of 1340," Art Bulletin 67:67-95
          "Alberti's Ideal Architect: Renaissance--or Gothic?," Renaissance Studies in Honor of Craig Hugh Smyth. Florence, Giunti Barbera:667-74
1986  "Reversing an Urban Image: New Architecture in Pittsburgh, 1890-1980," Sister Cities: Pittsburgh and Sheffield. Pittsburgh, Carnegie-Mellon University Press:1-12
           Review of M. Girouard, Cities and People: A Social and Architectural History, in Historic Preservation 38/4:60
           Review of S. Tatman & R. Moss, Biographical Dictionary of Philadelphia Architects: 1700-1930, in Journal of the Society of Architectural Historians 45:424
1987  "Pittsburgh: Une renaissance et demie--la mutation d'une ville et de son image," in Aménager l'urbain: de Montréal à San Francisco: politiques et design urbains (A. Germain, J.-C. Marsan ed.) Montreal: Editions du Méridien:160-177
1988 Review of H. Götze, Castel del Monte: Gestalt und Symbol der Architektur Friedrichs II, in Journal of the Society of Architectural Historians 47:415-416
1989  "Early Medieval Florence: Between History and Archaeology," in Medieval Archaeology (Charles Redman ed). Medieval and Renaissance Texts and Studies, 60. Binghamton NY:261-283
          Review of Chicago Architecture 1872-1922: Birth of a Metropolis, in Journal of the Society of Architectural Historians 48:91-93
          Review of D. Olsen, The City as a Work of Art: London, Paris, Vienna, in  Design Book Review 17 (Winter1989):32-33
         "Remaking Pittsburgh: A Cautionary Tale," in Remaking Cities. Edited by B. Davis, D. Lewis. Pittsburgh:30-35
          Review of J. Van Trump, Majesty of the Law: The Court Houses of Allegheny County, in  Pittsburgh History 72:152-4.
1992  "Building on Paper: The Role of Architectural Drawings in Late-Medieval Italy," in Actes du XXVIIe Congrès
                   international d'histoire de l'art. Strasbourg, Université de Strasbourg. 6: 31-50.
1993  "Projects for a Fine Arts Building at the University of Pittsburgh" (introduction and editorship), in Planning the Pitt Campus: Dreams and Schemes Never Realized. Pittsburgh, University of Pittsburgh: 45--89.
           Review of Douglas Richardson, et al., A Not Unsightly Building: University College and Its History in Journal of Canadian Art History 15/1 (1992):134-135.
           "Architecture's Greatest Hit: the invention of the Christian church," Pitt (University of Pittsburgh) 8/1 (1993):36-37.
            Review of Gary Hughes, Music of the Eye: Architectural Drawings of Canada's First City, 1822-1914 in Journal of  Canadian Art History 15/2 (1993):106-108
1995  Review of Randall J. Van Vynckt, ed., International Dictionary of Architects and Architecture, in Journal of the Society of Architectural Historians 54:378--379.
          "Fra committente e cantiere: gli architetti delle cattedrali gotiche," in Il Duomo di Orvieto e le Grandi Cattedrali del Duecento. Rome: 357--367
         Review of David Kroyanker, Jerusalem Architecture, in Zeitschrift für Kunstgeschichte 58 (1995):417-419.
1996  "Pittsburgh," in The Dictionary of Art. London: MacMillan: 25:4-5
          Review of Antonio Paolucci et al., Il Battistero di San Giovanni a Firenze/ The Baptistery of San Giovanni, Florence, in Journal of the Society of Architectural Historians 55:346--347.
1997   Review of Charles Stotz, The Early Architecture of Western Pennsylvania, in The Pennsylvania Magazine of History and Biography (January/April): 141--143
         "Duomo, un'altra verità sulle origini," La Nazione (Florence) 13 February
1999   "Edgar Jonas Kaufmann, Sr.," American National Biography (New York, Oxford University Press for American Council of Learned Societies) xii, pp. 400-401.
         "Amid Rubble and Myth: Excavating beneath Florence's Cathedral," Humanities 20/2 (March/April):14-18. http://www.neh.gov/news/humanities/1999-03/toker.html)
         "A Gap in the Liturgical History of Florence Cathedral, and a Byzantine Casket Rch Enough to Fill It," in Arte d'Occidente: Studi in Onore di Angiola Maria Romanini (Rome, Edizioni Sintesi Informazione, 1999) II:767--779.
2000  "Quelle ossa in Duomo non erano di Giotto," La Repubblica (Florence), 5 November
          "Non è Giotto: ecco due nuove prove," La Repubblica (Florence), 20 December
2001   "Arnolfo di Cambio a Santa Maria del Fiore: un Trionfo di forma e significato," in T. Verdon and A. Innocenti, ed., Atti del VII Centenario del Duomo di Firenze (Florence, Edifir) 1:227--241.
           "Una Visita di S. Ambrogio, e la Spiegazione delle Origini della Cattedrale di Firenze," idem., 2:376--389.
             "On Holy Ground: Architecture and Liturgy in the Cathedral and in the Streets of Thirteenth-Century Florence," idem., 2:544--559.
2004  "Il contratto del 1340: un 'unicum' nell'architettura Europea," in Fabio Gabbrielli, ed. Il Palazzo Sansedoni a Siena  (Siena, Protagon Editori):193--227.  English edition as "The Contract of 1340: an Unicum in European Architecture," in The Sansedoni Palace (Siena, 2005):193--227.
2005  Review of Simon Goldhill, The Temple of Jerusalem (Cambridge MA: Harvard University Press, 2005); www.nextbook.org, 06.30.05.
2007  "A Magnet for Good Architecture: The Laurel Highlands from Meason House to Fallingwater--and Beyond,"Westmoreland History 11/3 (2007):22-36.
2009           "Arnolfo di Cambio and the Beginnings of Artistic Identity," in Arnolfo's Moment: Acts of an International Conference, May 26-27, 2005 (Florence: Olschki Publishing and Harvard University Center for Italian Renaissance Studies):11-33.
2010           "Franklin Toker on the Science of Art History," PittChronicle 19 January; online at http://www.chronicle.pitt.edu/?p=4518