This summer the Friends of the Frick and the Diversity Initiatives Summer Research Grants provided Rae Di Cicco with the opportunity to conduct research in Nantucket, New York City, and New Haven, CT. Her research focuses on Austrian-Italian artist Erika Giovanna Klien who began her career with the Kineticists in interwar Vienna. After a successful showing of her work by the Société Anonyme in the US, she immigrated to New York. In examining her work, Rae is primarily interested in issues of contested national identity within Europe as well as the cosmopolitan efforts of groups of artists. Her research this summer took her to diverse libraries, archives, and museums from the Nantucket Historical Association to the renowned Beinecke Rare Book and Manuscript Library at Yale. The month-long trip significantly deepened Rae's understanding of Klien's position within the exile community in NYC and allowed her to spend time with the largest collection of Klien's work in the US. The trip was crucial in helping her define her research goals in anticipation of writing her master's paper this past fall. Rae is sincerely grateful to the Frick Fine Arts Department and the Office of Diversity Initiatives for allowing her the privilege of this valuable experience.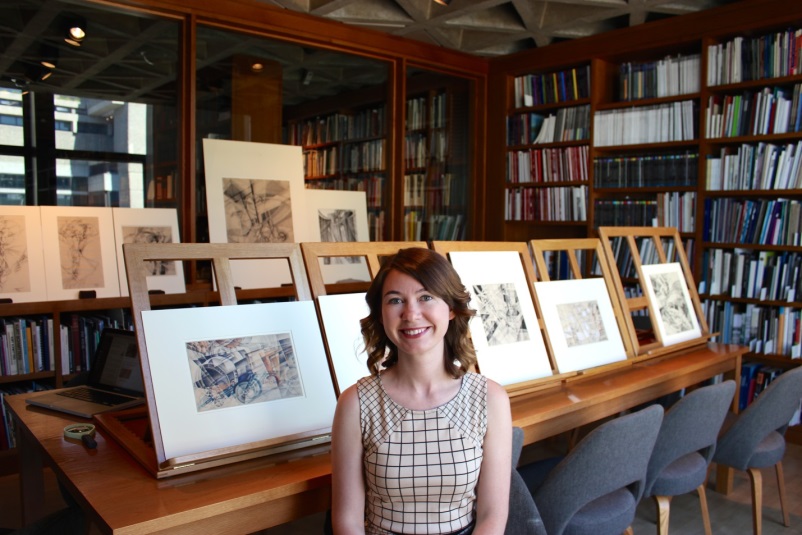 Rae Di Cicco at the James E. Duffy Study Room for Prints, Drawings, and Photographs at the Yale University Art Gallery with several of Klien's drawings.

Jennifer Donnelly continues her dissertation research on the Museum of French Monuments in Paris, France between 1795 and 1816.  This year, she attended a conference in Paris titled "L'invention du patrimoine: le musée des Monuments français d'Alexandre Lenoir" hosted by the Musée du Louvre in Paris, France and she gave a talk titled "Physiognomy, Agency, and Objecthood at the Museum of French Monuments." at NCSA's 36th annual conference in Boston, Massachusetts.  She was also an invited lecturer at Miami University in Oxford Ohio and was a panel co-chair of the Graduate Lightning Talks at SAH's 68th annual conference in Chicago, Illinois. Her work in the Visual Media Workshop this academic year added Alexander von Humboldt's South American and Russian voyages to Itinera, and she investigated the relationship between the Bertillon system of prisoner measurement and the Chinese Exclusion Act as part of the Decomposing Bodies.  She is the recipient of the Nationality Room's Ruth Crawford Mitchell Memorial Scholarship, HAA Teaching Excellence Award, and the Dietrich Fund Grant for summer research.
Madeline Eschenburg, doctoral student working with Terry Smith and Gao Minglu, currently resides in Beijing, China where she is doing research for her dissertation with the support of a  Fulbright Fellowship.  Her dissertation topic is broadly about the relationship between urban-based contemporary Chinese artists and rural China. More specifically, it focuses on the period in the late 1990s and early 21st century when a large amount of migrant workers flooded cities like Beijing to help with the process of urbanization. A few artists at this time made performance pieces using migrant workers as performers. This shift is significant in that it is the first time artists focused on the labor power of the rural person instead of outward physical appearance. Her research involves interviewing artists and looking through archives. She is  also the co-founder of OPEN GROUND, a blog dedicated to exploration of the contemporary art world in Beijing and helps to organize monthly art salons at a local gallery.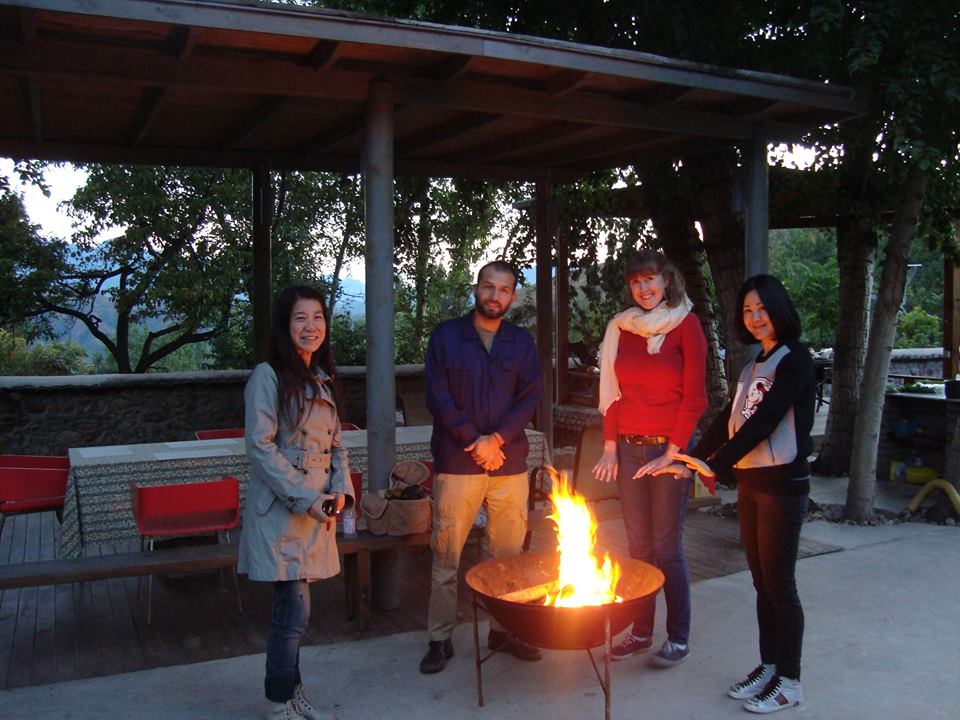 Madeline Eschenburg (second from the right) with artist Xing Danwen (far left) relaxing in the mountains outside of Beijing.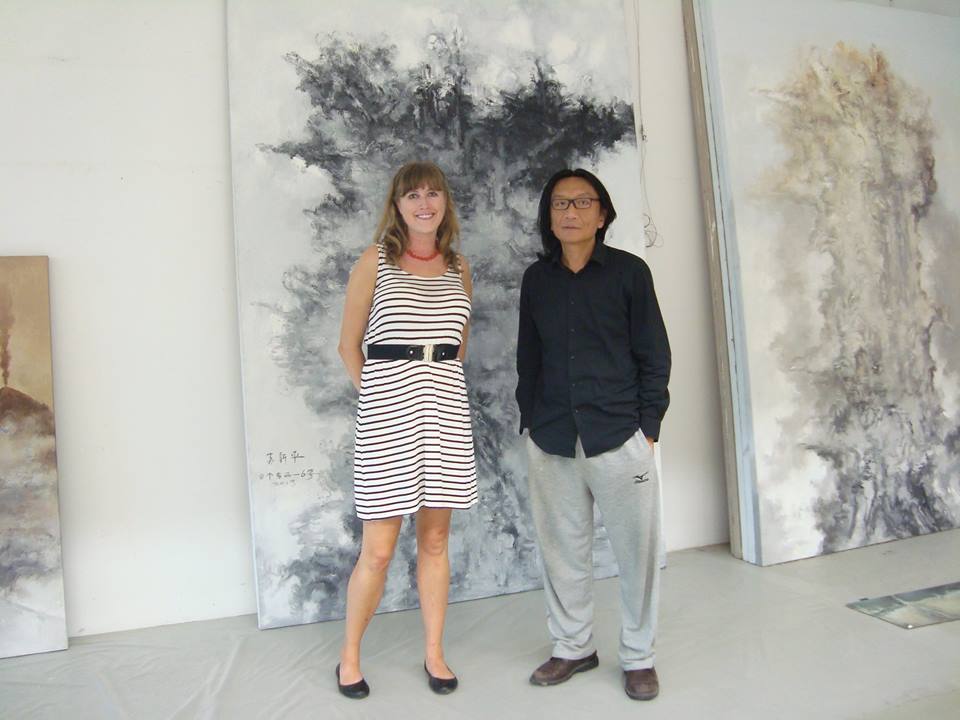 Madeline Eschenburg (left) with artist Su Xinping (right) in his studio in Beijing.


Annika Johnson was awarded the Center for Advanced Study in the Visual Arts (CASVA) Predoctoral Fellowship for Historians of American Art to Travel Abroad, which will enable her to travel to Australia in Summer 2015 to research contemporary Aboriginal art. She will also attend the Garma Festival in remote Arnhem Land, an annual celebration of Yolngu culture. She was awarded the Andrew W. Mellon Predoctoral Fellowship for 2015-2016 which will enable her to continue research for her dissertation, "Agency and the Ethnographic Image: Visualizing American Indian Identities on the Midwestern Frontier, 1830-1876." With the assistance of the Dissertation Development Grant in Summer 2014 Annika traveled to Minnesota, New Haven, and Washington DC to research visual culture of the 19th-century American Midwest.

Allison McCann used a Friends of Frick/Wilkins grant this past summer to research at a number of institutions in the United States, traveling to Los Angeles and New York City to work with materials related to 13th- and 14th- century women's devotional books. She also attended the 49th International Congress on Medieval Studies in Kalamazoo, MI, and went from there with a group of medieval art historians to the Detroit Institute of Art for a private study day with the curator and conservators. She was also awarded The James and Susanne Wilkinson Research Prize for Outstanding Scholarship on Topics in Premodern Art for her paper, "Patron Saints and Saintly Patrons: Visualizing Male Interests in the Hedwig Codex (Getty MS Ludwig XI 7)." She will present part of this research at a panel hosted by the graduate student chapter of the International Center of Medieval Art in Kalamazoo this May.

In March 2014, Henry Skerritt traveled to Amsterdam to present at the Stedelijk Museum's Collecting Geographies conference, before heading to Australia to visit the remote Aboriginal communities of Kiwirrkurra and Yirrkala. In February this year, his first edited volume No Boundaries: Aboriginal Australian Contemporary Abstract Painting was published through Prestel Publishing. Skerritt's article "Is Art History Any Use to Aboriginal Artists?" was included in the anthology Double Desire: Transculturation and Indigenous Contemporary Art edited by Ian McLean, and his essay "Seeing Through Spencer: Gabriel Maralngurra's Contact Paintings" is in the current edition of the journal Pacific Arts. Skerritt also contributed essays to forthcoming monographs on the Aboriginal Australian artists Shane Pickett and Nyilyari Tjapangati, as well as the exhibition catalogue Everywhen: The Eternal Present in Indigenous Art from Australia, produced to accompany a major exhibition of Indigenous Australian art opening at Harvard Art Museums in February 2016. This summer, Skerritt will be returning to remote northern Australia to continue research for his dissertation.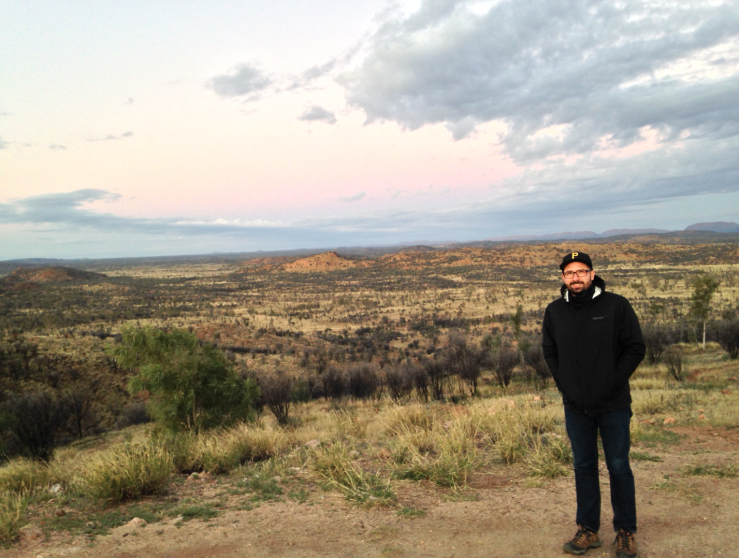 Henry Skerritt in Alice Springs, Northern Territory, Australia, August 2014. Photograph by Ben Danks.
Carolyn Wargula traveled to Taiwan this past summer to study Mandarin Chinese at the National Cheng Kung University. During her two month stay, she visited various sites including the National Palace Museum, the Tainan Confucius Temple, and Taroko National Park – the Grand Canyon of the East. While studying at the university, she also took Chinese cultural classes on brush painting, seal engraving, and Beijing Opera. Her travel was generously supported by the Taiwan US Alliance.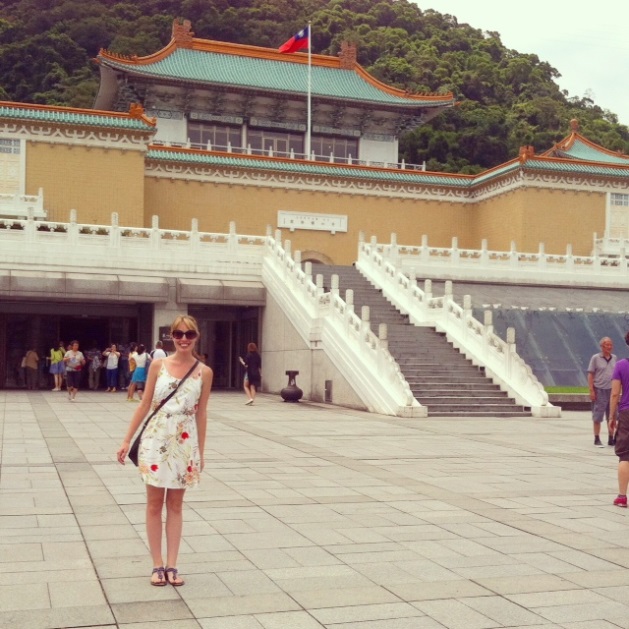 Carolyn Wargula, National Cheng Kung University, Taiwan
In February 2015, the Dean of Graduate Studies generously supported ten HAA graduate students to travel to New York to attend a major event in our field, the annual conference of the College Arts Association. The contingent included Maria Castro, Nicole Coffineau, Clarisse Fava-Piz, Annika Johnson, Isaac King, Ben Ogrodnik, Colleen O'Reilly, Nicole F. Scalissi, Krystle Stricklin, and Marina Tyquiengco.  They attended panels at CAA and took advantage of being in New York to support our individual research by visiting archives and exhibitions important to their individual projects. They are at different stages in the program and have a wide range of interests, so this meant the outcome was ten very different trips.
The group conducted research at a wide variety of institutions, including the Metropolitan Museum of Art, the New York Historical Society, the Whitney, the Museum of Modern Art, and National Museum of the American Indian, to name a few. By attending exhibitions, CAA panels and other talks with fellow HAA grads, they were able to share our interests and discoveries within the broader HAA community.
Upon their return to Pittsburgh, they convened a departmental colloquium to share the three components of the trip: research related to their individual dissertations; how panels at CAA have impacted their work in different ways; and shared some practical tools they learned at CAA about curation, digital humanities, and pedagogy. They have also thought about the ways in which CAA is an example of a professional conference, and how there is potential to adopt some of its formats or structures for our own symposia, like the upcoming Agency symposium.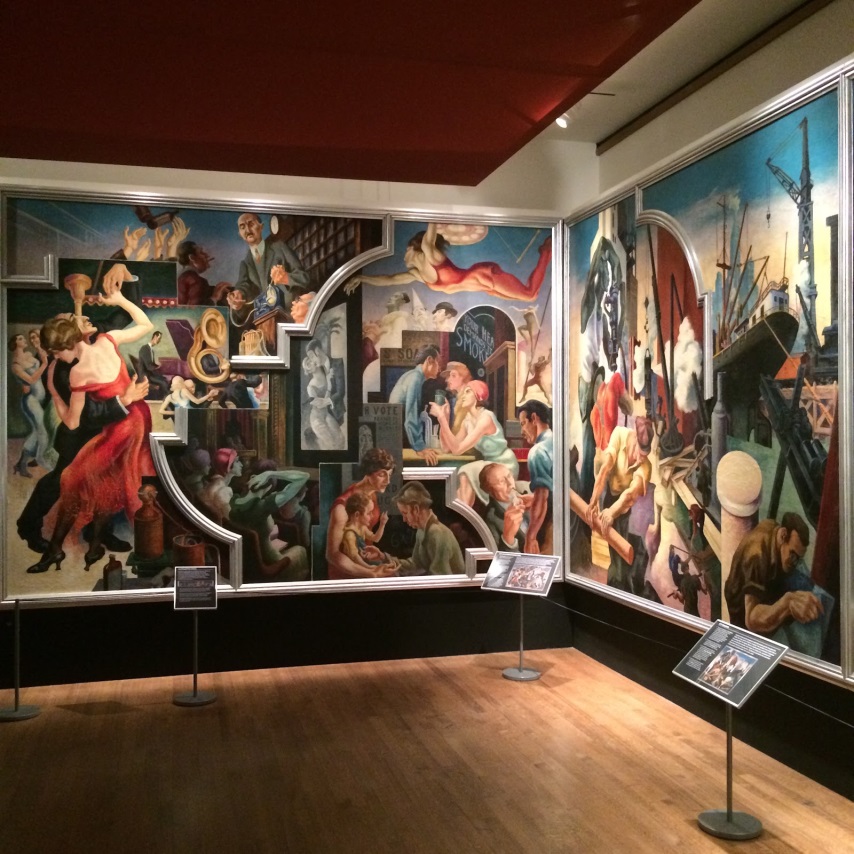 Thomas Hart Benton America Today (1930-1). Installation shot of the rehang of the mural at the Metropolitan Museum of Art, NYC, February 2015. Photo credit: Marina Tyquiengco, 1st year HAA graduate student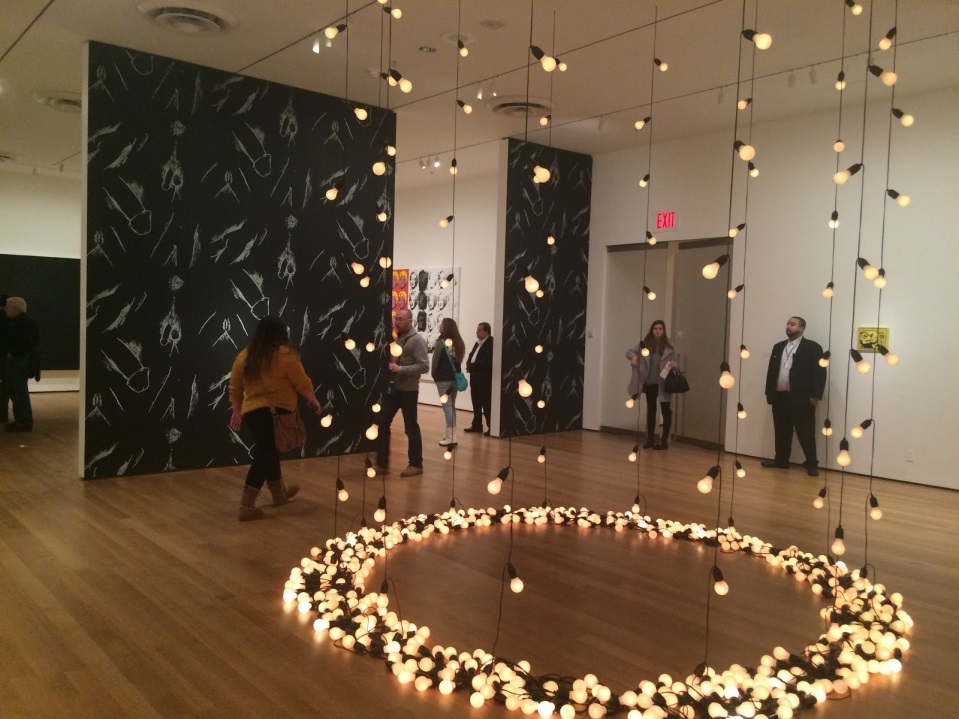 Installation view of Sturtevant: Double Trouble, MoMA, February 2015. Photo credit: Marina Tyquiengco, 1st year HAA graduate student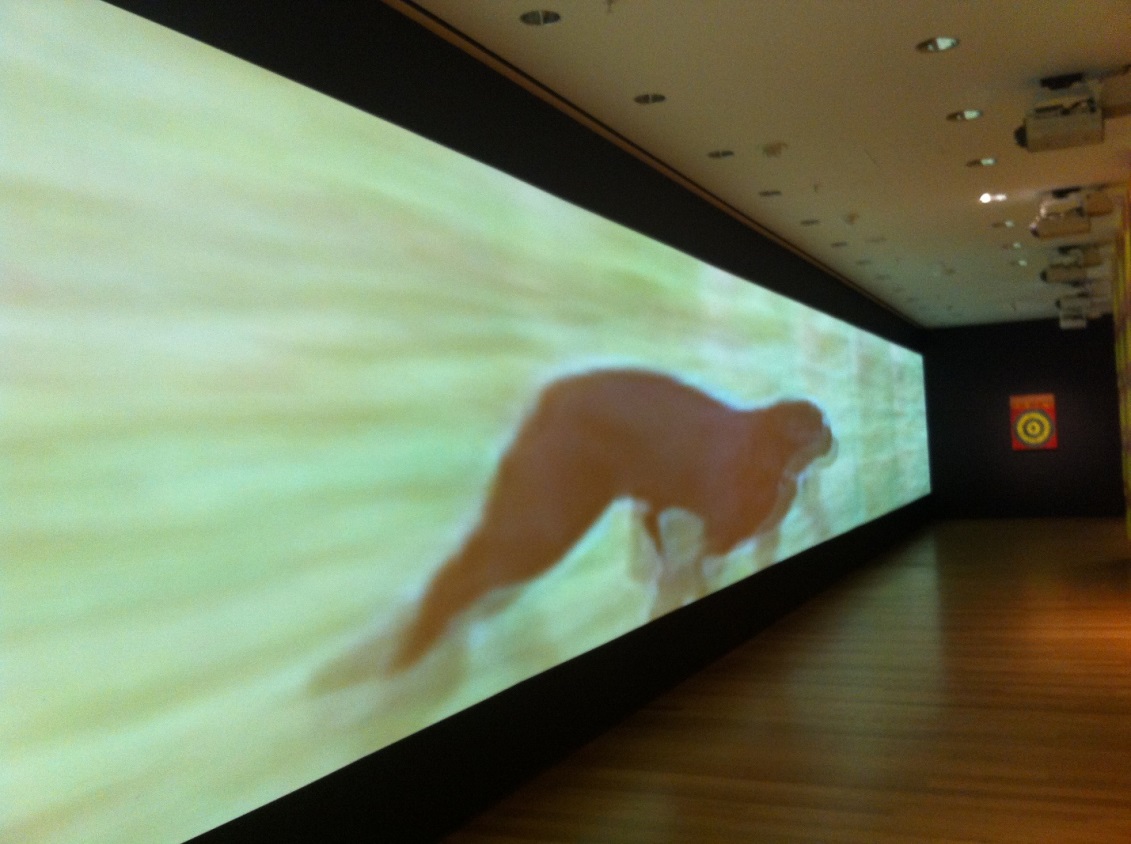 Installation view of Sturtevant: Double Trouble, featuring Finite Infinite (2010) and Johns Target with Four Faces (study) (1986), MoMA, February 2015. Photo Credit: Nicole F. Scalissi, 4th year HAA graduate student.


With support of the History of Art and Architecture department and generous funding from the Dean's Academic Year Travel Fund, the Art of the Americas reading group, comprised of Nicole Scalissi, Maria Castro, Paulina Pardo and Annika Johnson, traveled in California for a week in March 2015 to conduct dissertation research and visit various exhibitions related to their research interests. Beginning with several museums in Orange County (including the Bowers Museum and the Orange County Museum of Art), they then traveled to Los Angeles to meet Professor Jennifer Josten at the Getty Research Institute to view diverse materials held in Special Collections. Finally, the group traveled north to the Bay Area to view exhibitions at the DeYoung and Oakland museums. During their trip they visited legendary murals by Diego Rivera (San Francisco Art Institute), David Alfaro Siqueiros (Olvera Street, L.A.), and José Clemente Orozco (Pomona College). Importantly, Annika viewed documentary drawings of Plains Indians culture at the Autry National Center as well as dissertation-related materials in the Getty special collections; Nicole conducted a lengthy interview with a key artist in her dissertation, Harry Gamboa, Jr., as well as visited his papers at Stanford University; Maria visited various relevant museum collections including the Latin American exhibition at LACMA's Art of the Americas building, which presented an interesting curatorial narrative, connecting ancient Mesoamerica to twentieth century modernism; and Paulina viewed rare periodicals held at the Getty Research Institute, such as "Robho" and "Arturo," that are relevant for her subject of study.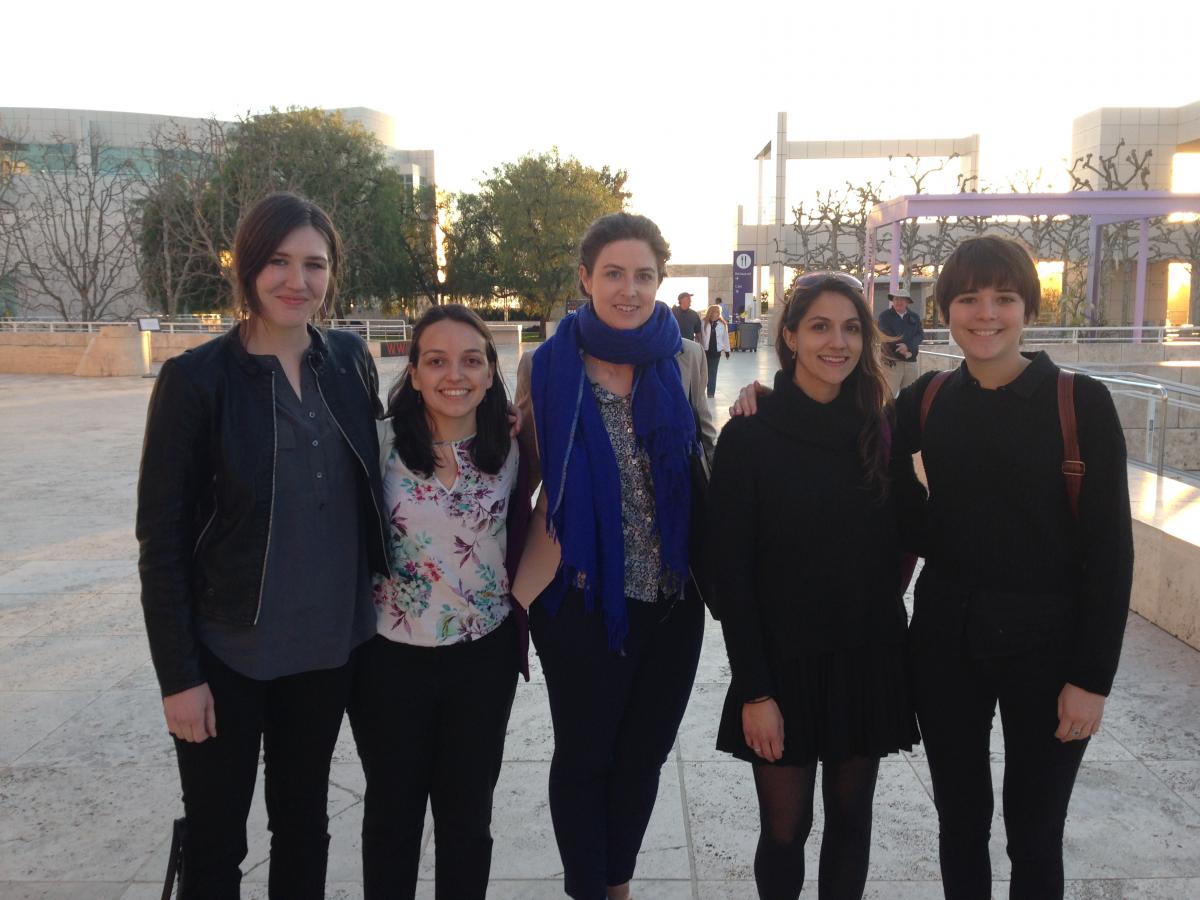 From left to right: Annika Johnson, Paulina Pardo, Jennifer Josten, Nicole Scalissi, and Maria Castro at the Getty Research Institute in Los Angeles, CA.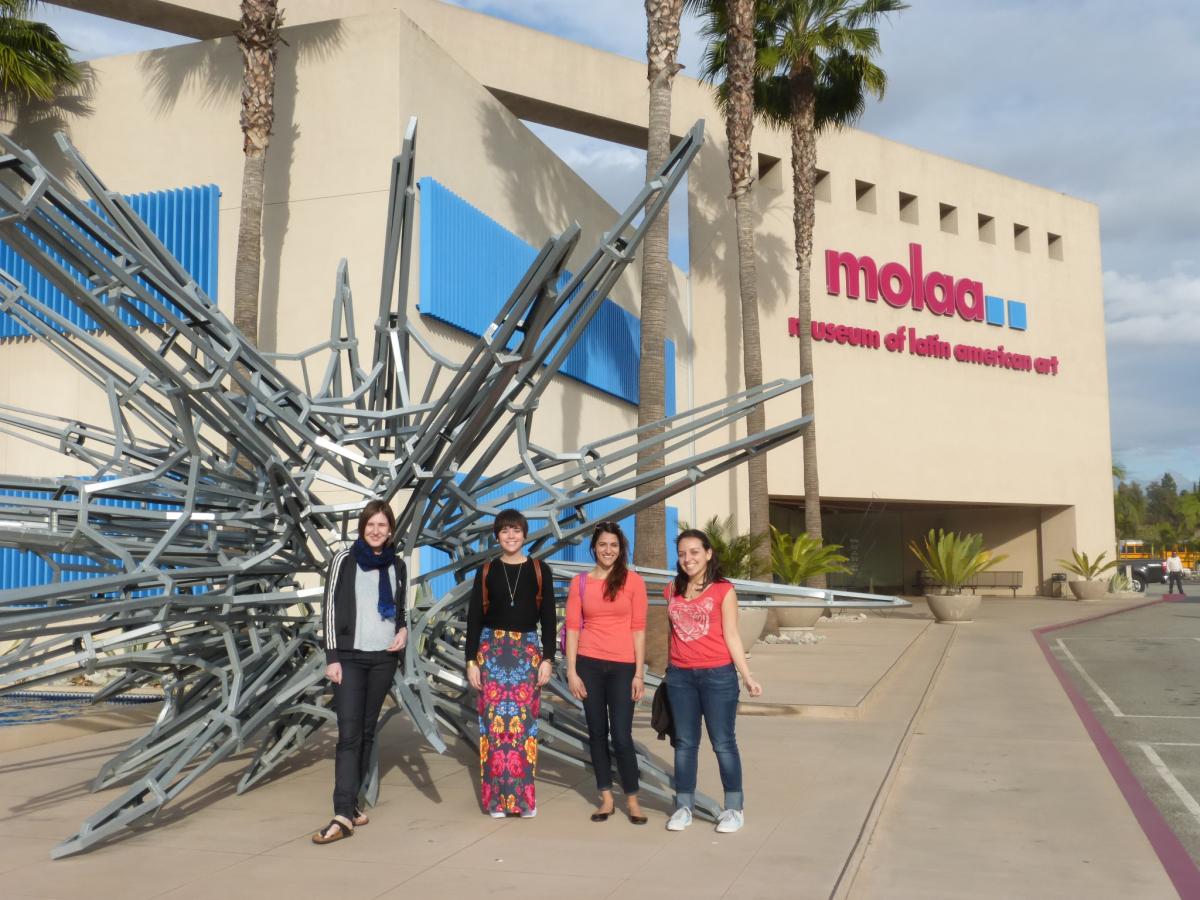 From left to right: Annika Johnson, Maria Castro, Nicole Scalissi, and Paulina Pardo at the Musueum of Latin American Art in Long Beach, CA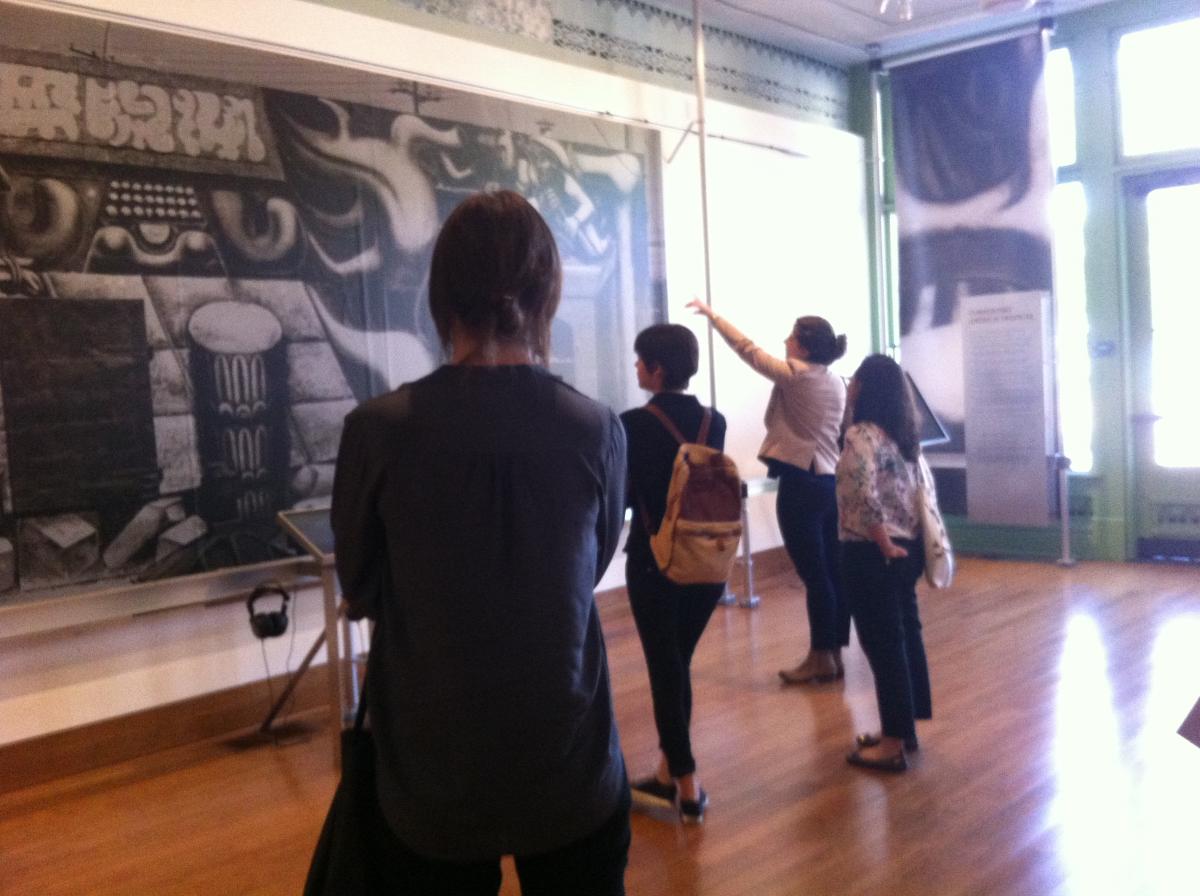 Students with Professor Josten at the "America Tropical" Interpretive Center at Olvera Street, Los Angeles, CA.