Siddhartha Das, museum consultant and exhibition designer, based in New Delhi, India visited Pitt between March 17-18, 2016. He gave a public lecture on his various collaborations with traditional craft communities in India and his numerous museum projects in India and abroad.  His work as a designer is strongly motivated by an ethos of sustainability and responsibility towards crafts communities. On March 18, Das led an undergraduate workshop in the University Art Gallery (UAG) in the Frick Fine Arts Building and spoke to students about the current practices and trends in exhibition display. Twelve students from Art History, Architectural Studies, Studio Arts, and Anthropology participated in the workshop and interacted with Das to think about the design and ethics of displaying objects from the UAG collections, specifically with sculptures from the Inuit collection. Das' visit was sponsored by the Asian Studies Center and hosted by the Department of History of Art and Architecture.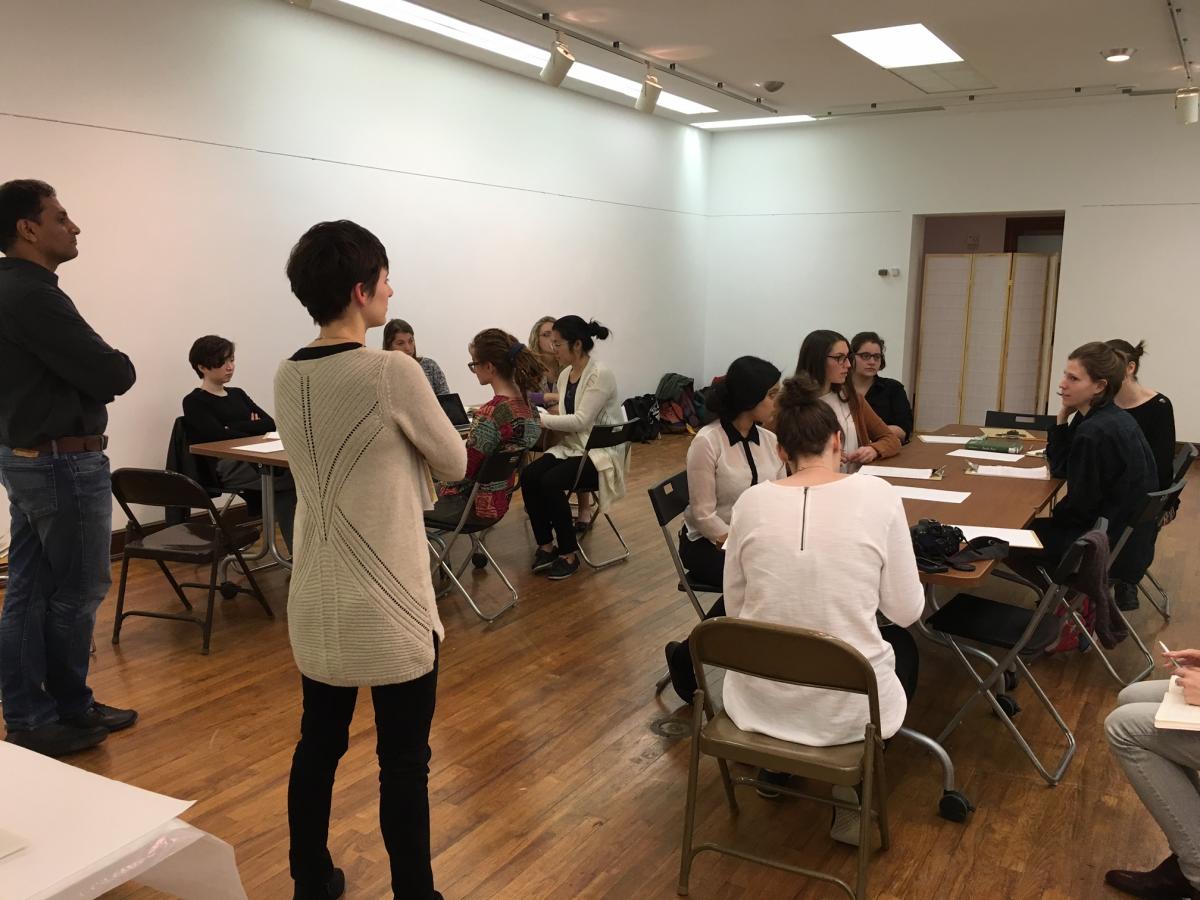 Siddhartha Das (left) and Isabelle Chartier, Curator of UAG (center) lead the discussion with students during the workshop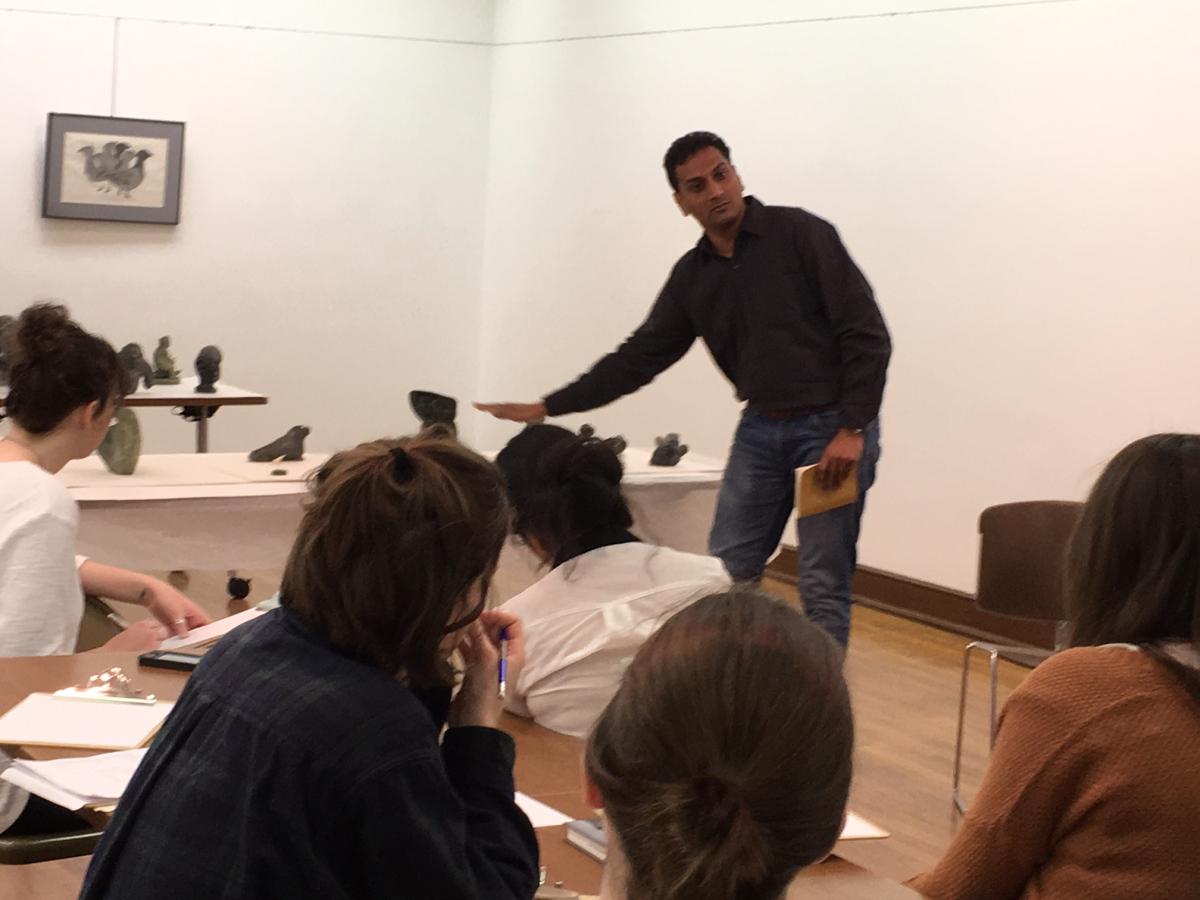 Siddhartha Das speaks to the students about various criteria for the display of art objects.