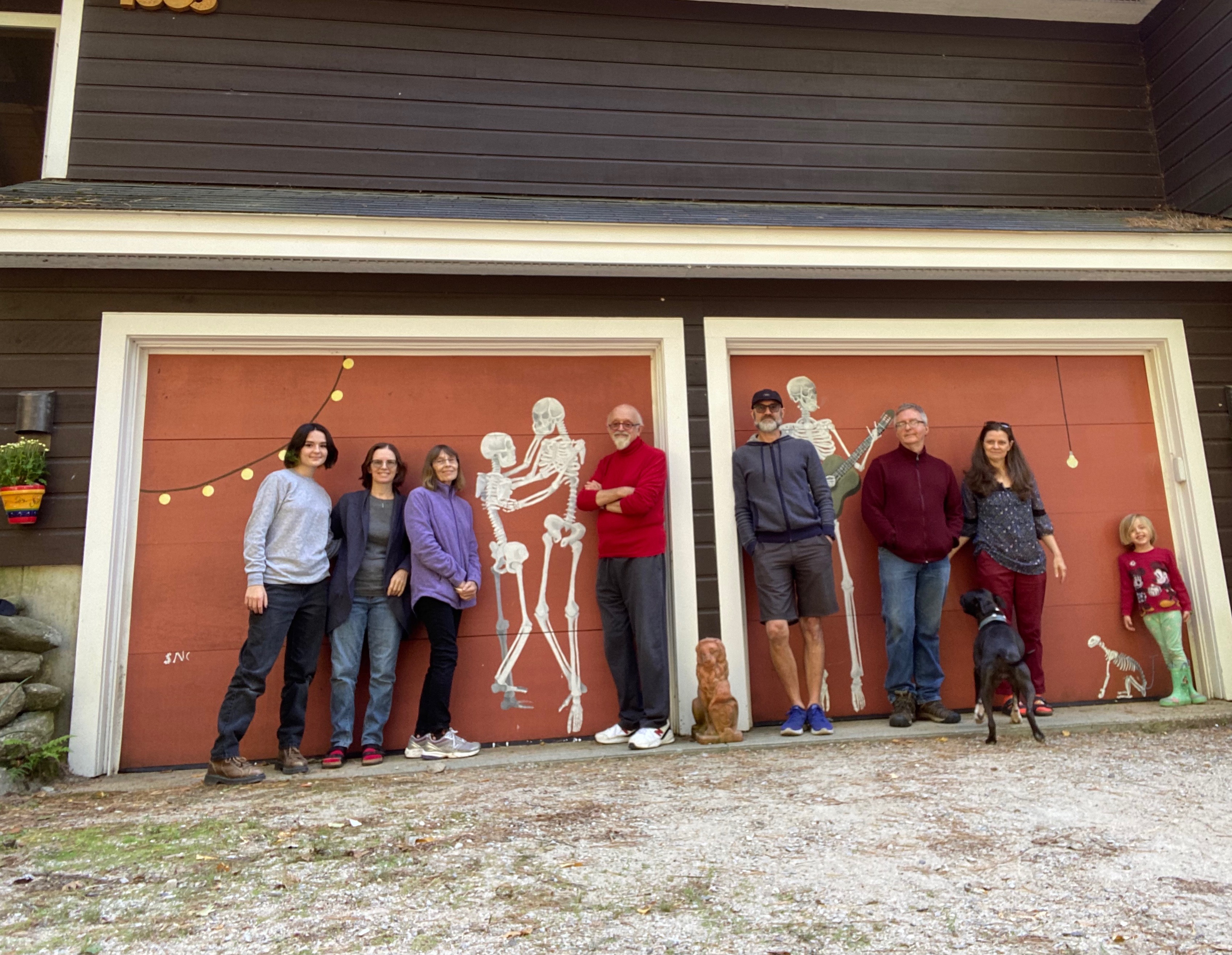 Since his retirement from the University of Pittsburgh's Department of History of Art and Artchitecture in 2004, Professor David Wilkins and his wife Ann have continued their teaching careers at Duquesne University in Rome, Italy. After teaching courses in their individual specialties, they developed jointly-taught courses on Social Justice in Italian Art from Antiquity to the Present, the Church Form in Rome, and Modern Rome.
Recently, David completed two book reviews for Renaissance Quarterly, as well as a manuscript for the Yale University Press. David and Ann are also working on a new edition of a book originally published by their local Madison Historical Society, where they are on the board.
In 2020, to commemorate the pandemic, they commissioned their 16-year-old granddaughter Sofia Colborn to paint a mural of the Dance of Death, with life-sized skeletons of Ann and David dancing, on the garage doors of their home in Silver Lake, New Hampshire.