The Department of the History of Art & Architecture will host an opening reception free to the public for its exhibition, Chinese Video Art & Documentary (1985-2005), from Gao Minglu's Archive, on Tuesday, Feb. 18th in the University Art Gallery from 5:00 until 7:00 p.m.
The exhibition is curated by Gao Minglu, assisted by Madeline Eschenburg and other student interns of the gallery. Visitors will have the opportunity to experience Chinese artworks that have not been shown in the U.S. before, or have not previously been available in this part of the world. 
This exhibition will feature video work from Chinese artists produced at the turn of the 21st century. Through these artworks, the curator intends to show how Chinese artists and intellectuals responded to the rapid political and economic changes in China in the late 20th century, and how artists used their eyes and even their own bodies to address certain social concerns. The videos can be categorized as documentation which features avant-garde activities such as performance and exhibitions, or video art with certain particular themes such as urbanization.  
The University Art Gallery is located in the Frick Fine Arts building at the University of Pittsburgh. Public hours are Monday through Friday, 10 a.m. to 4 p.m. or by appointment. The exhibition is open through Mar. 21st, but will be closed for spring break Mar. 10-14th.  For more information, contact uag@pitt.edu or call 412-648-2423. Download the exhibition poster for more information.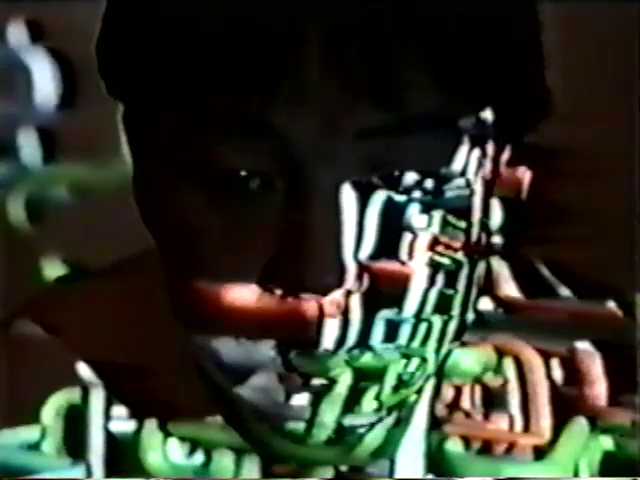 SongDong: Song Dong, still from "72 Transmutations", video, 1990s