ENCOUNTERS: ART IN THE CITY
Gallery Hours: Wednesdays and Fridays 10am – 3pm, Thursdays 3 – 7pm, May 14 - May 23
University Art Gallery
Frick Fine Arts Building
University of Pittsburgh
Pittsburgh, PA 15260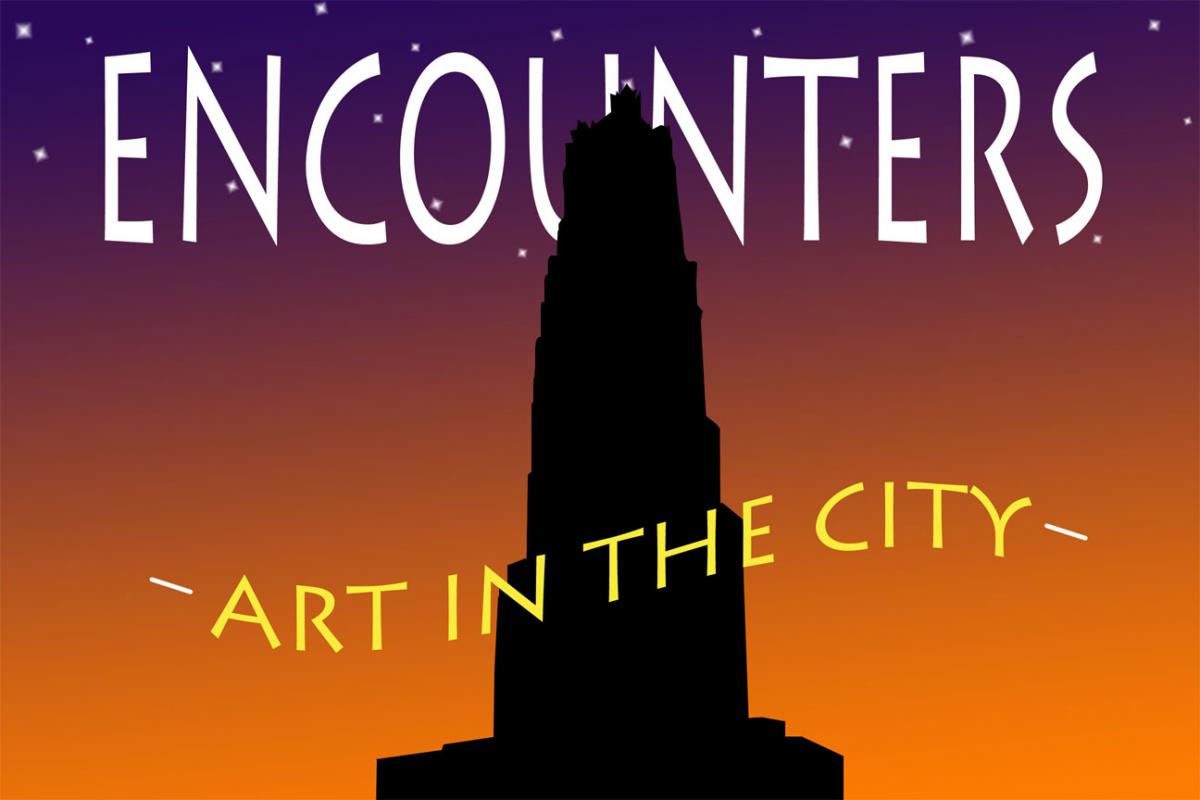 Logo design by Anthony Robinson, Student at SciTech
Encounters: Art in the City will open at the University Art Gallery on May 9th from 6:00-8:00pm, the culminating event of an experiential learning course offered by the History of Art and Architecture department that was generously funded by the University Honor's College through a Service Learning Course Development Grant.  The course was created by Gretchen Bender from HAA, in conjunction with Emily Lilly, President of the Board of the Pittsburgh Assistance Center for Educators and Students (PACES), the community partner for the course.  For more information about PACES, please see their website.
The course placed five undergraduate students into the classroom at the Pittsburgh Science & Technology Academy (SciTech), a 6-12 magnet school in the Pittsburgh Public Schools district. There, Pitt undergraduates taught a group of high school students about art in public spaces in the local neighborhood and elsewhere, and aided them in the conception and creation of an their own art projects. The undergraduates also learned teaching methods through direct practice in the classroom.
The exhibition displays a timeline of the project, showcasing both the SciTech students' artwork and the experiential learning process in which the undergraduate students engaged throughout the course. Through this, the exhibition demonstrates the results of positive interactions between the Pitt undergraduates and local high school students. Questions can be directed to Gretchen Bender at ghb1@pitt.edu, 412-648-2394.