"Decomposing Landscapes: Benjamin Henry Latrobe's Renderings of Ruins in Early National Virginia"
Julia Sienkewicz, Assistant Professor and Director of the Art History Program, Duquesne University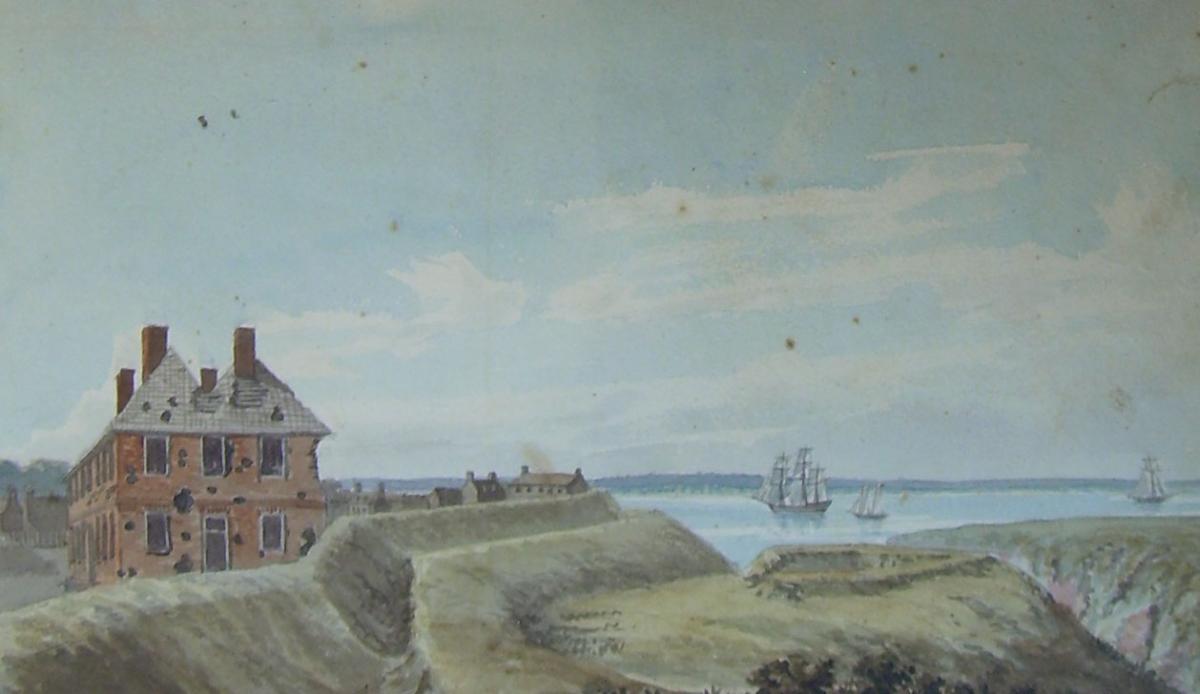 Benjamin Henry Latrobe, View at Little York from An Essay on Landscape
Between 1796 and 1799, Benjamin Henry Latrobe lived in the environs of Richmond, Virginia. A trained architect and renderer, Latrobe documented his travels through the Virginia Peninsula with watercolor views and extensive journal writing. Latrobe's watercolors of Virginia have long been recognized for their documentary quality and for the acute and educated eye of their artist, who would go on to become a significant figure in the public architecture of both Philadelphia and Washington, D.C. in following years. Little attention, though, has been paid to these watercolors as distinct and intellectual works of art. In this talk, I will consider a surprising subset of Latrobe's views which focus on ruins in the Virginian landscape. While a common concept in views of Europe, the ruin is not often associated with the landscape of the young United States. This talk will consider the aesthetic, intellectual, and individual decisions that motivated Latrobe's selection of this motif.