Wednesday, April 6, 2022 -

12:00pm

to

1:00pm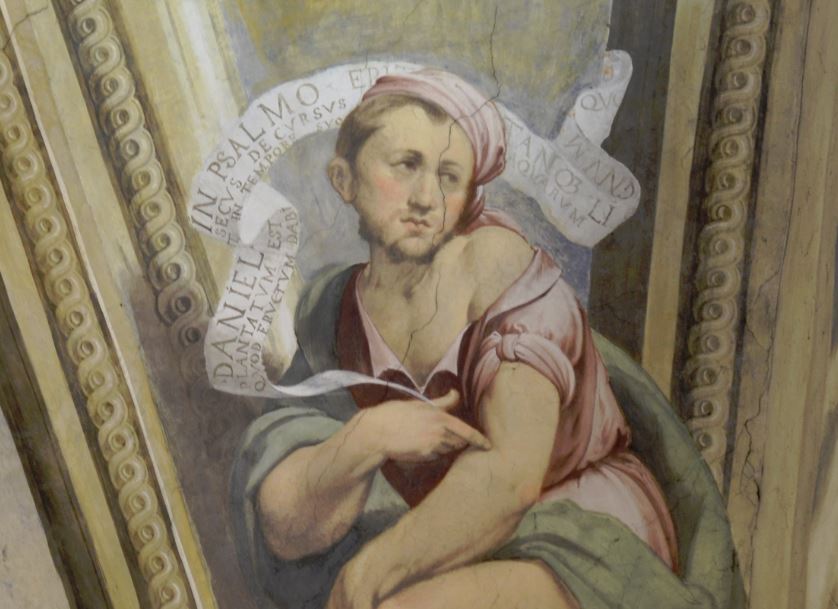 Speaker: Andrea Kibler Maxwell
Description: In the Alpine foothills of Northern Italy sits a church with a curious nickname.  Known as the "Sistine Chapel of the Poor," Pisogne's Santa Maria della Neve certainly evokes Michelangelo's colossal undertaking in Rome, but it resists being a mere copy.  Instead, the sixteenth-century fresco project formulated a unique communal identity and theology during a tumultuous era.  This region, caught in the middle of the Italian Wars and Protestant Reformation, frequently suffered under warfare, heresy accusations, and imperial control.  This talk looks at Girolamo Romanino's fresco cycle that earned the twentieth-century nickname and demonstrates how this humble church perpetuated the area's long-held anti-Jewish beliefs while juxtaposing this small town with the heart of the Catholic Church in Rome.  Here, the artist and community fashioned a "Mountain Christ" with exegetical rhetoric to promote the Church while renouncing Jewish and Reformation theologies.
https://pitt.zoom.us/my/haadept
Zoom password available on HAA Undergraduate and Graduate Canvas sites, or by request from haadept@pitt.edu.