Wednesday, February 24, 2021 -

12:00pm

to

1:00pm
Speaker: Brooke Wyatt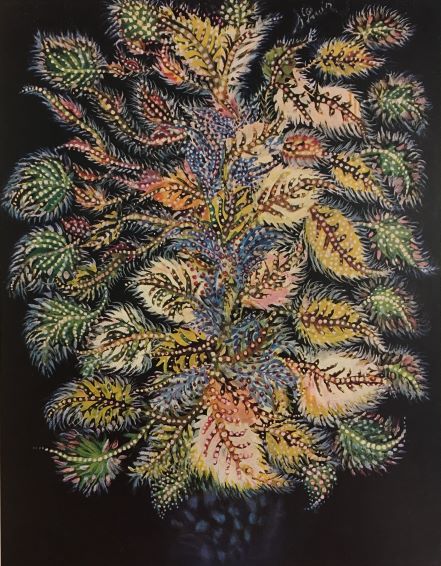 Third year PhD student Brooke Wyatt will present an in-progress version of "Nature vivante: Material Innovation and Representational Inquiry in the Work of Séraphine Louis," her contribution to this year's Middle Atlantic Symposium in the History of Art, which is co-sponsored by the Center for Advanced Study in the Visual Arts at the National Gallery of Art (CASVA) and the University of Maryland Department of Art History and Archaeology.  
Drawing from research she conducted for her MA project, Brooke will discuss how the historiography on the work of French painter Séraphine Louis (1864-1942), like that of many self-taught artists and artists with disabilities, has too often been overshadowed by speculative biographical reductionism. Louis's paintings––vibrant evocations of amorphous botanical forms executed in strategic, painterly detail––have been described as "primitive," "naïve," and "feminine," derided as amateur folly, and dismissed as the product of an unstable mind swayed by an excess of religious fervor and errant eroticism.  
A comprehensive, critical investigation of the form, facture, and content of Louis's art, together with an assessment of the artist's working process, goes farther than either the equivocation of myth or the presumptions of biographical speculation to explain the enduring interest that art historians and curators have in her work. By undertaking a formal, material, and process-based analysis of Feuilles claires (c. 1930), a singular work in Louis's œuvre underscoring her material and pictorial innovations, this study illuminates the artist's dedicated studio practice as well as her sustained investigation into the nature of perception and representation. 
https://pitt.zoom.us/my/haadept
Zoom password available on HAA Undergraduate and Graduate Canvas sites, or by request from haadept@pitt.edu.