Thursday, April 6, 2017 -

5:00pm

to

7:30pm
Discussion: 5-6pm, room 202
Lecture: 6-7pm, room 202
Reception to follow in the Seminar Room, room 104
DISCUSSION: CONCEPTUAL ART AND CONTEMPORARY ART
Dr. Robert Bailey, HAA Alum with Prof. Terry Smith
Two books, many ideas; a discussion about collaborative agency in art and in art historical writing, then and now.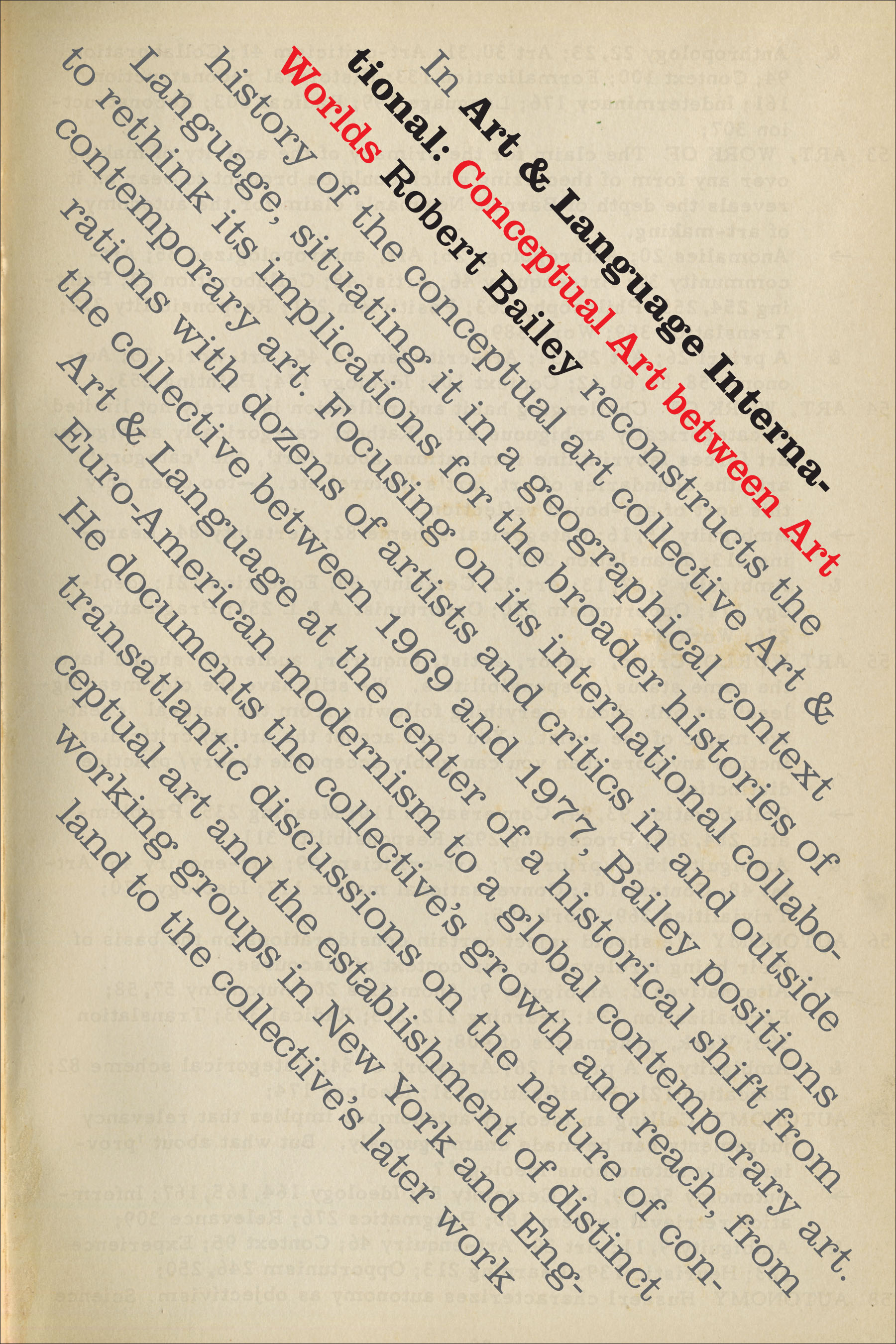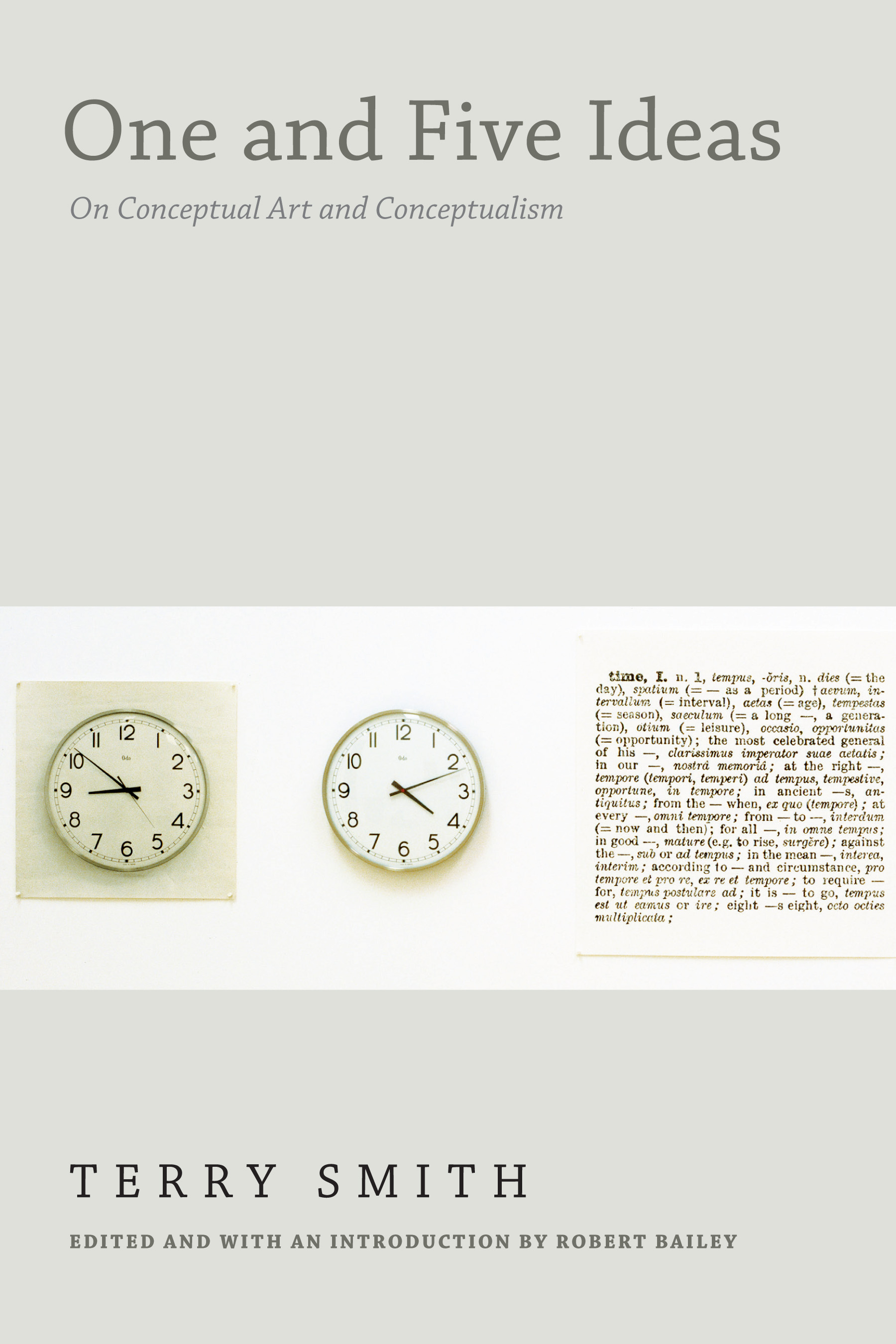 Robert Bailey's Art & Language International: Conceptual Art between Art Worlds (Duke University Press, 2016) examines international collaborations undertaken by the conceptual art collective Art & Language involving dozens of artists working in the United States, England, Australia, and Yugoslavia during the 1960s and 1970s in order to show how decisive internationality was in shaping the radical artistic, intellectual, and political character of the conceptual art movement.
A member of the Art & Language collective, Terry Smith's book One and Five Ideas: On Conceptual Art and Conceptualism (Duke University Press, 2017), edited by Robert Bailey, explores the philosophical, political, and geographical dimensions of Conceptual Art and conceptualism. The four essays and a conversation with Mary Kelly—published between 1974 and 2012—contain Smith's most essential work on Conceptual Art and his argument that conceptualism was key to the historical transition from modern to contemporary art.
Followed by Lecture

 IRONY GOES TO WORK: CONTEMPORARY ART AND THE POLITICS OF MIND 
Lecture by Robert Bailey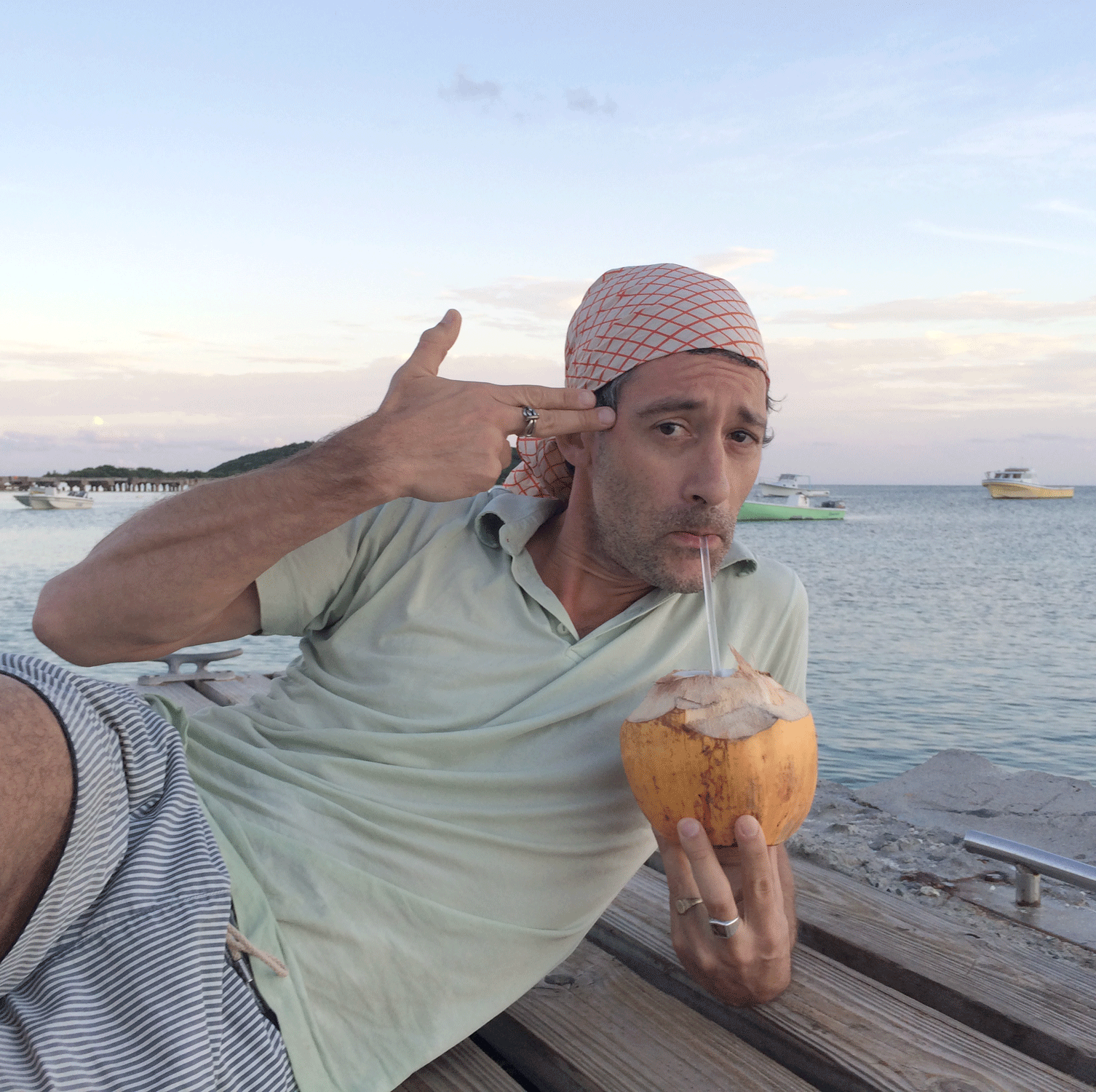 Seth Price, photograph from the artist's website captioned "Locale: 'Artificial marina' attraction at Rockefeller Ctr Holiday VR Spectacular"
With the intrusion of digital technologies into everyday life, more and more labor, particularly cognitive labor, takes place in the service sector, and art is not exempt from these transformations. A number of artists sensitive to the changing status of artistic work and its implications for the human mind are confronting the increasing privatization of intellect that occurs as capitalists seek to monopolize new means of production such as knowledge and creativity that are central to service provision. These artists politicize their labor by treating art as a feint behind which to conceal expropriations of value given over to collective purposes. In this talk, I examine how, within an economy that mercilessly controls the time in which labor makes the world, irony has gone to work on behalf of contemporary artists such as Bernadette Corporation, E-Flux, Claire Fontaine, and Seth Price by dissimulating the pleasure that comes from knowing how to live well with others.
Followed by Reception in the Seminar Room, Room 104
ROBERT BAILEY is Assistant Professor of Art History at the University of Oklahoma with affiliate faculty status in Film and Media Studies. He received his Ph.D. in the History of Art and Architecture from the University of Pittsburgh, where he also studied philosophy.. His work focuses on how artists and art historians configure relations of theory and practice amidst broader artistic, intellectual, and political developments. Bailey's work on conceptual art and conceptualism has resulted in the two books to be discussed. Bailey is working on a book about artistic efforts to politicize cognitive labor in the knowledge economies of the twenty-first century. He has also been doing fieldwork in the deserts of the western United States to develop methods for giving art-historical accounts of how the arts, very broadly construed, affect nature.
TERRY SMITH is Andrew W. Mellon Professor of Contemporary Art History and Theory in the Department of the History of Art and Architecture at the University of Pittsburgh, and Professor in the Division of Philosophy, Art, and Critical Thought at the European Graduate School. From 1994-2001 he was Power Professor of Contemporary Art and Director of the Power Institute, University of Sydney. In the 1970s he was a member of the Art & Language group (New York) and a founder of Union Media Services (Sydney). Recent books include The Architecture of Aftermath (2006), Antinomies of Art and Culture: Modernity, postmodernity and contemporaneity (with Nancy Condee and Okwui Enwezor, 2008), What is Contemporary Art? (2009), Contemporary Art: World Currents (2011), Thinking Contemporary Curating (2012), Talking Contemporary Curating (2015), The Contemporary Composition (2016) and One and Five Ideas: On Conceptual Art and Conceptualism (2017). He is a Board member of the Carnegie Museum of Art, Pittsburgh, and of the Biennial Foundation, New York. See www.terryesmith.net/web/