Friday, February 22, 2019 -

11:00am

to

12:30pm
Humanities Center
Cathedral of Learning, Room 602
"Architectural Studies without Architecture: The Built Environments of Slavery in the Indian Ocean"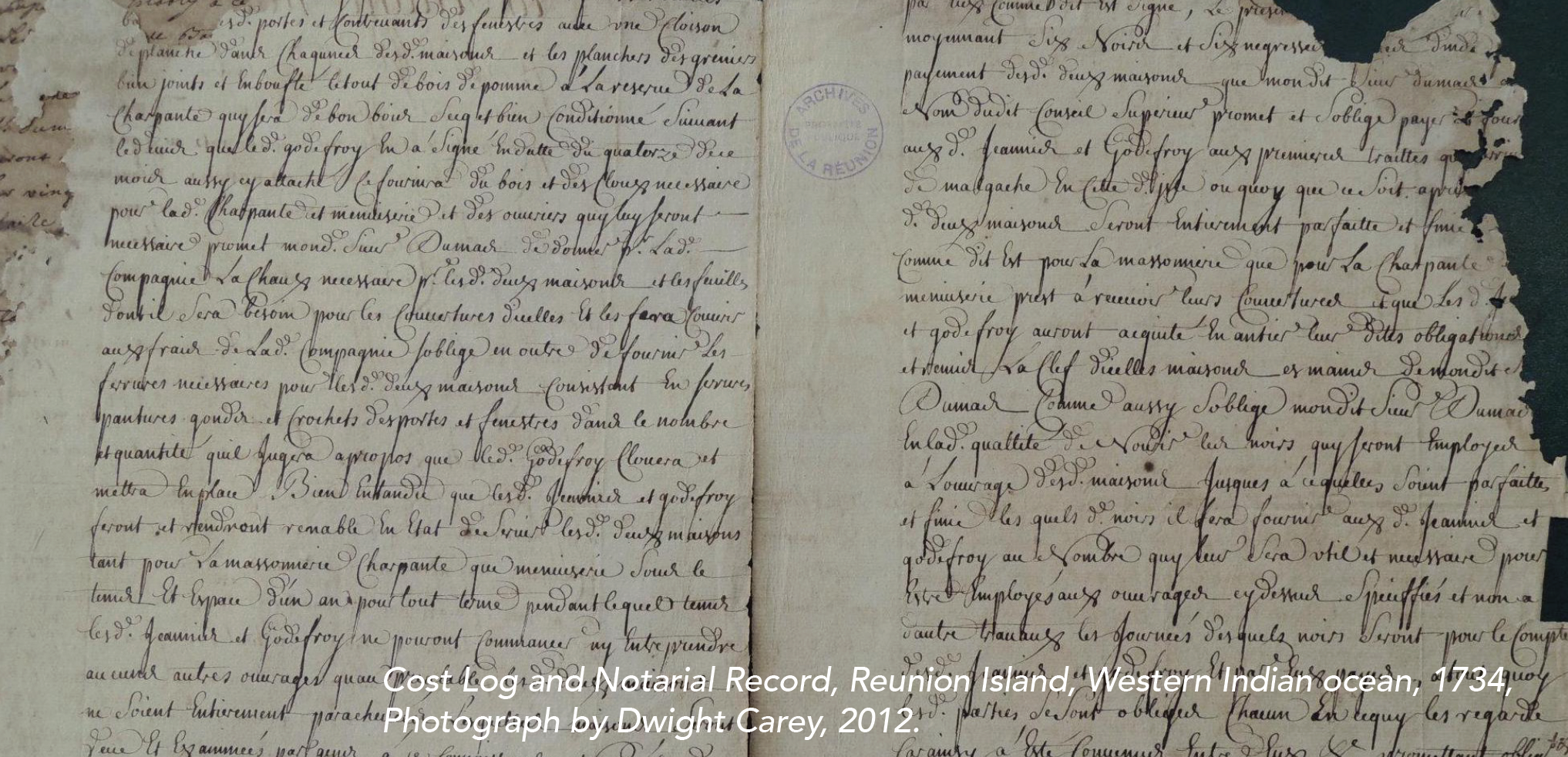 Not a single dwelling from the eighteenth or nineteenth century exists on Rodrigues, an island where years of hurricanes, neglect, and redevelopment have led to the destruction of historic structures. Here, we cannot use visual or site analysis to glean information on the architecture of transcultural slavery. Dr. Carey contends that the examination of such spaces holds the potential to change the methodological focus of architectural studies. Since the built environments of Indian Ocean slavery often live on in the records produced to register the value of materials and labor, scholars must, in turn, perform close readings of documents crafted by colonial notaries who were neither architects nor patrons. He argues that this predicament invites us to position the author as an architectural actor and subsequently render textual analysis integral to the ways in which historians approach marginal buildings as we move into the future.
DWIGHT CAREY is an Assistant Professor in the Department of Art and the History of Art at Amherst College. His research engages the architecture of slavery and colonialism in the Indian Ocean and the Atlantic worlds in the early modern period. Currently, he is working on a book manuscript, Masters of Land: Architecture, Slavery, and Indigenous Knowledge in Mauritius, which engages the subaltern architectural expertise that enslaved construction laborers wielded on the Indian Ocean island of Mauritius in the eighteenth and nineteenth century. 
For more information, please visit ucis.pitt.edu.