Friday, February 14, 2020 - 1:00pm
Location: The Andy Warhol Museum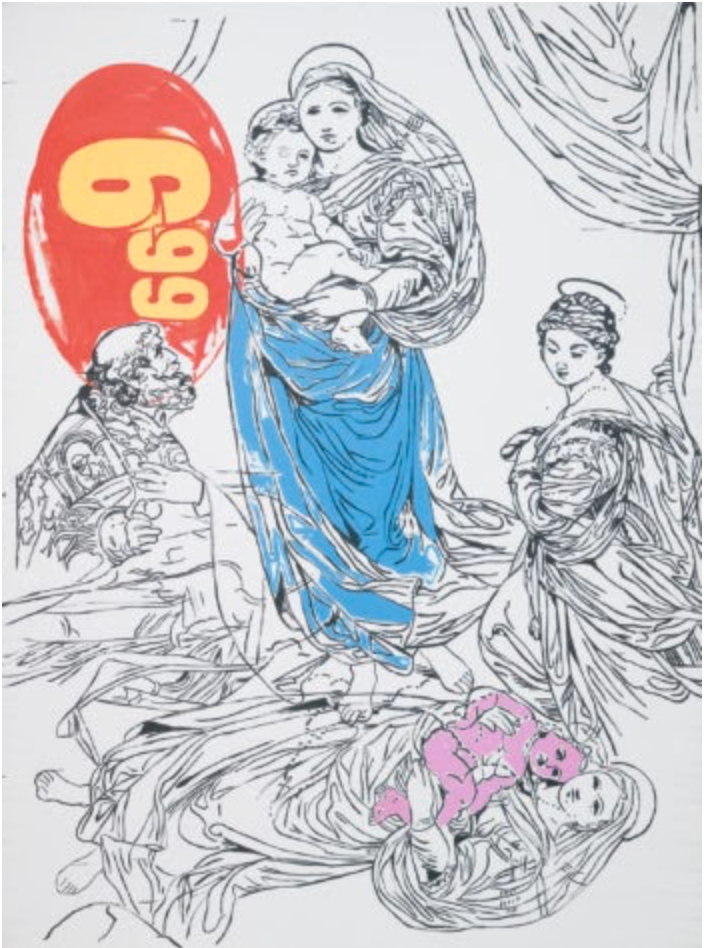 Join Ph.D. candidate Sarah Reiff Conell and Warhol Chief Curator José Carlos Diaz for a discussion and tour of "Andy Warhol: Revelation" in the galleries of the Andy Warhol Museum. In this hour-long walk through the galleries, Sarah and Jose will discuss agency and imagery, religious practices of devotion, and the power of the copy. This talk will bridge subdisciplines, teasing out connections between Sarah's expertise in Medieval Christian art and religious practice and Jose's deep knowledge of Warhol's religious belief and art practice. 
Please RSVP to Rebecca Giordano (reg55@pitt.edu) by Thursday, February 13 at 5pm.
Image: Andy Warhol, Raphael Madonna-$6.99, 1985, The Andy Warhol Museum, Pittsburgh, © The Andy Warhol Foundation for the Visual Arts, Inc.