Wednesday, March 18, 2020 - 6:00pm
202 Frick Fine Arts Building | 650 Schenley Drive, Pittsburgh, PA 15260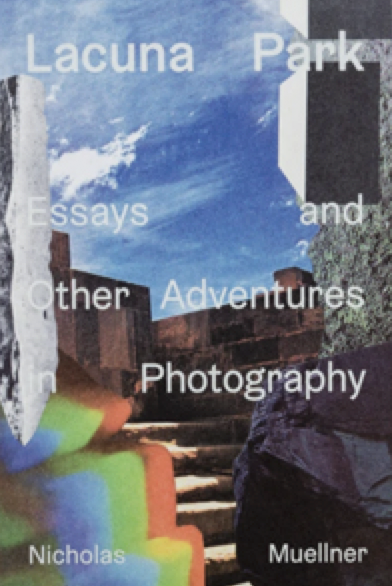 "Making Doubles"
On Wednesday, March 18, at 6pm, Muellner will present "Making Doubles," a scripted slide presentation based on the opening essay of his new book, Lacuna Park: Essays and other Adventures in Photography (SPBH Editions, 2019). Incorporating dozens of images, from old iPhone photos to his newest experiments in portraiture, the presentation attempts to trace links between our appearance in images and their seductive powers. Intertwining memoir, reportage, fiction, and theory, Muellner's new image-text book asks: what is existentially at stake today in the making and viewing of photographs?
Nicholas Muellner's artistic practice operates at the intersection of photography and writing. Through books, exhibitions, and slide lectures, his projects investigate the limits of photography as a documentary pursuit and as an interface to literary, political, and personal narratives. His recent image-text books include The Photograph Commands Indifference (A-Jump Books, 2009) and The Amnesia Pavilions (A-Jump Books, 2011). His 2017 book In Most Tides An Island (SPBH Editions, 2017) was shortlisted for the Aperture/Paris Photo Photobook of the Year Award, and he is a 2018 Guggenheim Fellow in Photography. He codirects the Image Text MFA and Press at Ithaca College.
This event is free and open to the public.
Co-sponsored by the Studio Arts and History of Art and Architecture departments.