Annika Johnson (PhD 2019) 
In August 2019, Annika Johnson began her position as Associate Curator of Native American Art at the Joslyn Art Museum in Omaha, NE. As the museum's first full-time curator of Native American art, Annika's job encompasses a broad range of projects. She is gathering data on the approximately 1,600 Native artworks in the collection that range from historic Lakota beaded regalia and Inuit carvings to contemporary pieces by Roxanne Swentzell and Arthur Amiotte. In partnership with Native community leaders, Annika will spend the next few years planning a permanent installation of the Native American art collection and related progrmaming. She is also developing rotating exhibitions with contemporary artists, and continues to pursue research completed for her PhD on Dakota art during the reservation era.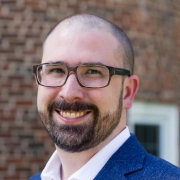 Henry Skerritt (PhD 2017)

In fall 2016, Henry Skerritt was appointed curator of the  indigenous arts of Australia at the Kluge-Ruhe Aboriginal  Art Collection of the University of Virginia. During 2016, he curated two touring exhibitions: Yimardoowarra: Artist of the River, which opened at the Australian embassy in Washington, D.C., before traveling to the Kluge-Ruhe, and Marking the Infinie, which opened at the Newcomb Art Museum at Tulane University before traveling to fie museums in the United States and Canada. Skerritt edited the accompanying exhibition catalog for Marking the Infinie, published through Prestel Publishing, and also contrib-uted an essay to the catalog accompanying the exhibition  Everywhen: The Eternal Present in Indigenous Art from Australia, which opened at the Harvard Art Museums in February.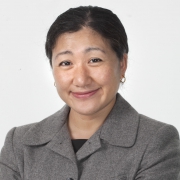 Yuki Morishima (PhD 2013)

Dr. Yuki Morishima currently serves as Associate Curator of Japanese Art at the Asian Art Museum of San Francisco. Morishima received undergraduate degrees from the University of Washington and a M.S. from Boston University. She earned both her M.A. and Ph.D. in art history from the University of Pittsburgh where she specialized in portraits of Japanese emperors. Prior to joining the Asian Art Museum, Morishima taught as a visiting instructor and a teaching fellow at the University of Pittsburgh.
Since coming to the Asian Art Museum, Morishima has curated a number of exhibitions, including Japanese Lacquerware (2015-2016); Tradition on Fire: Contemporary Japanese Ceramics from the Paul and Kathy Bissinger Collection (2014); and Tetsuya Ishida: Saving the World with a Brushstroke (2014). Morishima also assisted with other exhibitions such as Looking East: How Japan Inspired Monet, Van Gogh, and Other Western Artists (2015), Seduction: Japan's Floating World (2015), and The Printer's Eye: Ukiyo-e from the Grabhorn Collection (2015). Her recently published writings include "Portrait of Toyotomi Hideyoshi: Recognition and Commemoration in a Japanese Portrait" in Orientations (in English and translated into Chinese, 2016) and "The Printer's Eye: Ukiyo-e from the Grabhorn Collection" (2015) and "Tradition on Fire: Contemporary Japanese Ceramics from the Paul and Kathy Bissinger Collection" (2014) in The Asian Art Museum Magazine.
Morishima's current projects include researching and writing for Selected Works: A Guide to the Asian Art Museum Collection, reinstalling the Japan galleries, and researching modern Japanese crafts for an upcoming exhibition in 2019.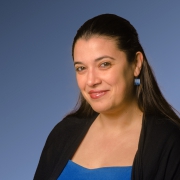 Cristina Albu (PhD 2012)

Cristina Albu's research focuses on interconnections between contemporary art, phenomenology, and cognitive sciences. She is currently working on a project concerning contemporary artists' strategic use of biofeedback technology to cultivate awareness of the complex biological and social systems in which we are entangled. Cristina is the author of Mirror Affect: Seeing Self, Observing Others in Contemporary Art (University of Minnesota Press, 2016). She is also co-editor with Dawna Schuld (Texas A&M University) of a volume of essays titled Perception and Agency in Shared Spaces of Contemporary Art (forthcoming with Routledge in 2017).
Studying in the HAA department gave me the chance to be part of a lively academic community, highly supportive of daring ideas, interdisciplinary scholarship, and collaborative ventures. Above all, this experience inspired me to study and teach art history in a global context by taking into account cross-cultural exchanges of ideas, materials, and techniques. The collegial atmosphere in the department helped me pursue my research goals assiduously. It also helped me develop new professional skills necessary for editing journals and organizing conferences. I couldn't have asked for better scholarly advice from a whole group of dedicated art historians who enabled me to acquire a good grasp of multiple methodologies and critical theories, which have come to inform my scholarship.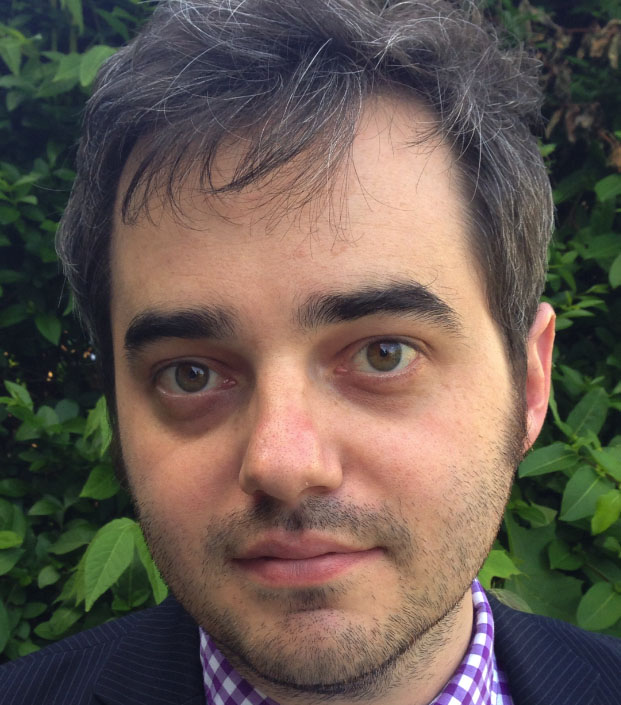 Robert Bailey (PhD 2012)

After receiving a B.A. (2005), M.A. (2007), and Ph.D. (2012) in the History of Art and Architecture from the University of Pittsburgh, where I also studied philosophy and studio art, I have taken a job as Assistant Professor of Art History at the University of Oklahoma with affiliate faculty status in Film and Media Studies. During my twelve years as a student at Pitt, I benefitted enormously from studying closely with committed HA&A faculty who maintained the intellectually rigorous and sophisticated environment in which I acquired the knowledge and skills that I now put to regular use as a scholar and teacher.
Today, my research covers the history of modern and contemporary art as well as the historiography and methodology of art history. Broadly speaking, that work focuses on how artists and art historians configure relations of theory and practice amidst broader artistic, intellectual, and political developments. I have examined conceptual art and conceptualism, resulting in two books published with Duke University Press: a monograph titled Art & Language International: Conceptual Art between Art Worlds and a volume of Terry Smith's writings that I edited and introduced, One and Five Ideas: On Conceptual Art and Conceptualism.
More HAA Alumni
NAME

ADVISOR

DISSERTATION TITLE

DATE OF PHD

CAREER OUTCOMES

Kylie Seltzer

Armstrong

Housing Identities: Displaying Race and Environment in Paris, 1870-1892

4/2020
Nonprofit and Educational Consultant

Carolyn Wargula

Gerhart

Embodying the Buddha: The Presence of Women in Japanese Buddhist Hair Embroideries, 1200-1700

4/2020
Visiting Assistant Professor, Williams College

Maria Castro

Josten

Between São Paulo and Paris: Tarsila do Amaral and the Intersecting Identities of Antropofagia

4/2020

Assistant Curator of Painting and Sculpture, San Francisco Museum of Modern Art

Allison McCann

Fozi

Women's Books? Gendered Piety and Patronage in Late Medieval Bohemian Illuminated Codices

12/2019
Publications Manager, UCLA Center for Medieval and Renaissance Studies


Ben Ogrodnik

Smith

Steel City Cinema: Independent and Experimental Filmmaking in the Rust Belt

12/2019
Lecturer, Cinema Department, Birnghmaton University  (2020-22)
Annika Johnson
Savage
Agency at the Confluence of Dakhóta and Euro-American Art, 1835-1912
4/2019
Associate Curator of Native American Art, Joslyn Art Museum, Omaha, NE

Nicole Scalissi
Smith
4/2019
Assistant Professor of Modern and Contemporary Art, University of North Carolina, Greensboro

Jennifer Donnelly
Armstrong

The Physiognomy of a Collection: Architectural Legibility and Historical Expression at the Musée des monuments français, 1795-1816

8/2018
Visiting Assistant Professor, Department of History of Art and Architecture, University of Pittsburgh (2018-19)
Colleen O'Reilly
Ellenbogen

Visual Pedagogy in Cold War America: Berenice Abbott, Will Burtin, and the International Visual Literacy Association

8/2018
Instructor, Department of Art & Art History, Bloomsburg University

Madeline Eschenburg
Gao

Migrating Subjects: The Problem of the "Peasant" in Contemporary Chinese Art

4/2018
Lecturer in Art History, Washburn University, Topeka, Kansas (2018-)

Jung Hui Kim
Gerhart
Religion, Politics, and Gender: Childbirth Images in Edo Japan
4/2018
Lecturer, Seoul National University (2019-)

Elizabeth Morrissey
Gerhart

Memorializing Imperial Power through Ritual in the Illustrated Legends of Ishiyama-dera Handscroll

4/2018
Independent Scholar

Lihui Dong
Gao
The Way to be Modern: Empress Dowager Cixi's portraits of the Late Qing Dynasty
8/2017
Assistant Professor, School of Arts, Peking University

Jungeun Lee
Gerhart
Displaying Authority: Ashikaga Formal Display in the Muromachi Period
4/2017
Postdoctoral Fellow, Sainsbury Institute for the Study of Japanese Arts and Culture (2017-18)

Elizabeth Self
Gerhart
Art, Architecture, and the Asai Sisters
4/2017
Visiting Assistant Professor, HAA (2017-18)
Henry Skerritt
Smith
When Time's Arrows Collide: Historical Critique in Indigenous Contemporary Art
8/2017
Curator, Kluge-Ruhe Aboriginal Art Collection, University of Virginia (2017-)

Heidi Cook
McCloskey
Picturing Peasant:  Maksimilijan Vanka's Folkloric Paintings and the "Croatian Question" from Habsburg
12/2016
Visiting Assistant Professor and Gallery Director at Truman State University in Kirksville, Missouri (2017-)

Amy Cymbala
Harris and Armstrong
'Dearest Wife, Most Famous Woman:' Gender, Commemoration, and Women's Funerary Monuments in Rome, 1550-1750
8/2016
 Adjunct lecturer, Department of Art, Carlow College
Jessica Gogan
Smith
Curating Publics in Brazil: Experiment, Construct, Care
4/2016
Director of Instituto MESA, non profit arts research/project institute; Co-editor of Revista MESA; Curatorial fellow, School of the Art Institute Chicago
Courtney Long
Armstrong
Re-Categorizing Great Britain's Medieval Architecture: A Lesson in Nineteenth-Century Visual Taxonomy
4/2016

Zvi Grunberg Postdoctoral Fellow, Bruce Museum, Greenwich, CT (September 2016-June 2017)

Postdoctoral Research Associate, Art Collections, Yale Center for British Art, New Haven, CT (June 2017-November 2018)

Acting Assistant Curator, Department of Prints & Drawings, Yale Center for British Art, New Haven, CT (December 2018-November 2021)

Associate Director for Membership Programs, Advancement, Yale University Art Gallery, New Haven, CT (December 2020-present)

Rachel Miller

Harris and Savage

Patron Saint of a World in Crisis: Early Modern Representations of St. Francis Xavier in Europe and Asia
4/2016
Assistant Professor, Department of Art History, University of California, Sacramento (2016-)

Sara Sumpter
Gerhart
The Socio-Political Functions of Japanese 'Vengeful Spirit' Handscrolls, 1150-1230
4/2016
Freelance Editor
Nadav Hochman
Smith
The Social Media Image: Modes of Visual Ordering on Social Media
8/2015
Co-founder, Titld: Data Driven Insights for Creative Industries
Alexandra Oliver †
Ellenbogen
Critical Realism in Contemporary Photography
4/2014
Development and Communications Expert, The Forbes Funds (deceased 2017)

James Jewitt
Harris
The Evolution of Landscape in Venetian Painting, 1475-1525
4/2014

Collegiate Associate Professor, School of Visual Arts, Virginia Tech (2020-)

Yuki Morishima
Gerhart
Political and Ritual Usages of Portraits of Japanese Emperors in Eighteenth and Nineteenth Centuries
12/2013
Associate Curator of Japanese Art, San Francisco Asian Art Museum
Saskia Beranek
Armstrong and Harris
Power of the Portrait: Production, Consumption and Display of Portraits of Amalia van Solms in the Dutch Republic
4/2013

Visiting Assistant Professor, Colby College, Maine (2017-18)

Assistant Professor, Art History, Illinois State University (2018-)

Izabel Galliera
Smith
Reclaiming Public Life, Building Public Spheres: Contemporary Art, Exhibitions and Institutions in post-1989 Europe
4/2013
Assistant Professor, tenure track, McDaniel College, Art and Art History Department
Jiayao Han
Linduff
Creating Visual Emblems for Eastern Zhou Militarized Frontier Societies (771-221 BCE)
4/2013
CEO, BitIntuitive
Donald Simpson
Armstrong and Savage
Civic Center and Cultural Center: The Grouping of Public Buildings in Pittsburgh, Cleveland, and Detroit and the Emergence of the City Monumental in the Modern Metropolis
4/2013
Author and Cartoonist
Sarah Bromberg
Stones
The Context and Reception History of the Illuminations in Nicholas of Lyra's Postilla litteralis super totam bibliam: Fifteenth-Century Case Studies
12/2012
Assistant Professor of Art History and Studio Art, tenure track, Fitchburg State University (2019-)

Cristina Albu
Smith
Mirror Affect: Interpersonal Spectatorship in Installation Art since the 1960s
4/2012
Associate Professor with tenure of Contemporary Art History and Critical Theory, Department of Art and Art History, University of Missouri-Kansas City
Robert Bailey
Smith
Art & Language and the Politics of Art Worlds, 1969-1977
4/2012
Assistant Professor, tenure track, University of Oklahoma, School of Art and Art History
Brianne Cohen
Smith
Contested Collectivities: Europe Reimagined by Contemporary Artists
4/2012
Assistant Professor of Contemporary Art History, University of Colorado, Boulder (2017-)

Julia Finch
Stones
Bibles en images: Visual Narrative and Translation in New York Public Library Spencer Collection ms. 22 and Related Manuscripts
12/2011
Assistant Professor of Art History, Morehead State University, Department of Art and Design; Program Coordinator, Department of Art and Desgn
Rebekah Perry
Stones
Sacred Image, Civic Spectacle, and Ritual Space: Tivoli's Inchinata Procession and Icons in Urban Liturgical Theater in Late Medieval Italy
12/2011
Instructor, Department of Art, Oregon State University
Maria D'Anniballe Williams

McCloskey and Savage
Urban Space in Fascist Verona: Contested Grounds for Mass Spectacle, Tourism, and the Architectural Past
12/2010
Lecturer, University of Pittsburgh, HAA Department (2015-)

Shalmit Bejarano
Gerhart
Picturing Rice Agriculture and Silk Production: Appropiation and Ideology in Early Modern Japanese Painting
8/2010
Teaching Fellow in Asian Studies at both Hebrew University and Tel Aviv University in Israel
Kathy Johnston-Keane
Harris
Caravaggio's Drama: Art, Theater, and Literature during Italy's 'Spanish Age'
4/2010
 Owner, KJ Keane Fine Art, Greater Pittsburgh Area
Annie Krieg
McCloskey
The Walls of the Confessions:  Neo-Romanesque Architecture, Nationalism, and Religious Identity in the Kaiserreich
4/2010
Adjunct Professor, Department of Art and Art History, Colorado State University
Leslie Wallace
Linduff
Chasing the Beyond: Depictions of Hunting in Eastern Han Dynasty Tomb Reliefs (25-220 CE) from Shaanxi and Shanxi
4/2010
Associate Professor, Visual Arts Department, Coastal Carolina University
Karen Webb
Stones
Medieval Manuscripts, Architectural Structures, and their Relationships
4/2010
Independant scholar

Jui-Man Wu
Linduff
Mortuary Art in the Northern Zhou China (557-581 CE): Visualization of Class, Role, and Cultural Identity
4/2010
Associate Professor, Art and Art History Department, Hanover College
Travis Nygard
Savage
Seeds of Agribusiness: Grant Wood and the Visual Culture of Grain Farming 1862-1957
12/2009
Associate Professor of Art, Director of the Caestecker Gallery, Ripon College
Sheri Lullo
Linduff
Toiletry Case Sets Across Life and Death in Early China (5th c. BCE-3rd c. CE)
12/2009
Associate Professor of Visual Arts, Asian Studies, Union College
Miguel Rojas-Sotelo
Smith
Cultural Maps, Networks, and Flows: The History and Impact of the Havana Bienniale 1984 to the Present
4/2009
Film Festival Director, Adjunt Professor, Curator, Special Events Coordinator at Duke University
Cornelie Piok Zanon
Weis
The Sanctuary of Demeter at Pergamon: Architecture and Dynasty in the Early Attalid Capital
4/2009
Independent scholar, Pleasanton, CA
Kristen Harkness
McCloskey
"The Phantom of Inspiration: Elena Polenova, Mariia Iakunchikova and the Emergence of Modern Art in Russia"
4/2009
Adjunct Instructor at University of Pittsburgh and West Virginia University